« Obituaries | Michael Scott Nichols
Michael Scott Nichols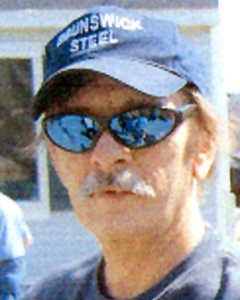 Date of Death: November 12, 2011
Date of Birth: October 30, 1962
Biography:
LEWISTON — Michael Scott Nichols, 49, died Nov. 12, at Central Maine Medical Center from complications of liver disease.
He was born Oct. 30, 1962, in Lewiston, to Harold Edward Nichols and Nancy O'Connor.
He enjoyed gardening, working on cars, spending time with family and friends, especially with his daughter, Madison.
He worked as a mechanic and loved to lend a helping hand to anyone in need.
He is survived by his companion, Crissy Paquette; daughter, Madison Nichols of Lewiston; son, Chad Nichols of Mechanic Falls; stepchildren, Derek Bennett and Cassie Libby of Mechanic Falls and Erica and David Strout of Lewiston; brothers, Edward Nichols and wife, Joyce, of Lewiston, Robert Nichols and wife, Sally, of Turner, Gerald Nichols and wife, Sandy, of Wales, Renald Nichols of Turner, Wayne Nichols and wife, Tina, of Hebron, Clay Nichols and wife, Ann, of Turner and Brian Nichols of Auburn; sisters, Susan Bedford and husband, Donald, of Greene, Cheryl Ward and husband, Philip, of Greene and Pamela Morris and husband, Kenneth, of Turner; grandchildren; and many nieces and nephews.
He was predeceased by his parents.