« Obituaries | Daniel W. Nason
Daniel W. Nason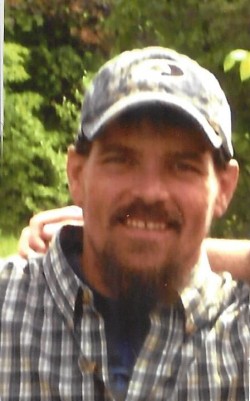 Date of Death: October 31, 2016
Date of Birth: December 14, 1972
Biography:
YARMOUTH - Daniel William Nason, devoted Father, Grandfather, Son and Brother, 43, of Yarmouth passed away unexpectedly on Monday, Oct. 31, 2016.

Danny was born on December 14, 1972 in Portland ME, to Robert and Marilyn Nason. In 1992, Danny graduated from Yarmouth High School. He also graduated from PRVTC where he learned how to weld.

Danny was a Junior Firemen through the Yarmouth Fire Dept. He worked as a welder at Harvey Libby Inc. for 17 years until he suffered a leg injury. Danny was an avid sportsman, and enjoyed spending time outdoors which led to numerous hunting and fishing trips with his dad and brothers.

Danny spent the last month of his life building a camp with his lifelong best friend Craig Miles, which he was very proud of. He loved to help others in any way he could and will always be known as someone who could put a smile on your face, and always being there for his girls.  There was nothing he wouldn't have done for them.  

Danny is survived by his parents, Robert and Marilyn; his children, Cassandra and her partner Joe, Monica and her husband Kyle, Rylee, and Daniel Jr; his siblings, James and his wife Renee, Stacey, Jeremy and his fiancé Crystal; former spouse and mother of his daughters Zoie Smith Leavitt; his grandchildren, Mykenzie, Jaxson, and Colten; nieces, Marissa and Avery; nephews, Ryan and Callum; many aunts, uncles, cousins and friends.

Those of you who knew Danny know that he wouldn't want you to be sad and would want you to celebrate his life by attending services in your best camo or flannel.

A Celebration of his life will be held on Friday, November 11, 2016 at 11 a.m. at the First Parish Church 116 Main St. in Yarmouth with a reception to follow.