« Obituaries | Hubert J. Nadeau Jr.
Hubert J. Nadeau Jr.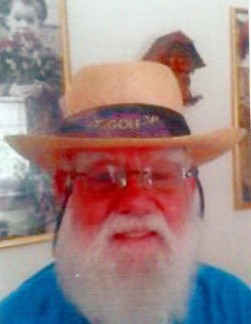 Date of Death: September 15, 2022
Date of Birth: May 22, 1938
Biography:
Hubert J. Nadeau Jr.--Wales--Hubert J. Nadeau Jr. passed away peacefully at home in the arms of his beloved wife Lorraine September 15, 2022. He was born in Lewiston May 22, 1938 to Hubert J. Nadeau Sr. and Sybil Saucier. Raised in Lewiston he graduated from Lewiston High School. Hubert received his associate degree in business. He went to meat cutting school six months before enlisting in the Army and belonged to 319 Station Hospital in Bussac, France. Upon returning home he worked at Columbia Market as a meat manager. In 1970 he decided to buy Lambert's Market at 996 Sabattus Street in Lewiston. A short time later he converted the store to Nadeau Bakery and became known for introducing the famous miniature pastries. Hubert will always be remembered for his breads, pastries, pies, donuts and of course his beans on Saturday night. He always had a jigsaw puzzle going on the dining room table. He loved to play board games as well as fishing, summer or winter, hiking and hunting which is how he got his big back moose in 2011. He was also a big golfer. Hubert traveled all over Europe and the states to meet his army buddies. He leaved behind his wife, Lorraine, a daughter Micheline Houle, son John Nadeau and his wife Debbie, a brother, Roland and sister in law Cecile Nadeau, grandson Michael and grand daughter, Christine and four great grandchildren, his extended family who meant to world to him, his step daughter Linda and husband Glenn Rowe, stepson Willie Blanchette III and step grandson Willie Blanchette IV, one great granddaughter and one great great grandson coming in November, also his brothers in law, Roger Champagne and wife Joan, and Brother Roland Champagne, S.C. And not forgetting many cousins and many good friends. Hubert always showed granddaughter Renay his tips and secrets for baking or cooking which we all are grateful to have. For all the care give to Hubert during his illness, his family is very grateful. Especially the doctors, nurses and staff at CMMC, St. Mary's, D'Youville Pavillion Androscoggin Hospice, and the Gardiner Fresenius Kidney centers and all the volunteers from Community Concepts. An hour of visitation will take place on Saturday, September 24 from 10-11 a.m. At Funeral Alternatives, 25 Tampa Street, Lewiston. A Liturgy of the Word will be celebrated at the funeral home at 11 a.m.