« Obituaries | Mary Susan Myers
Mary Susan Myers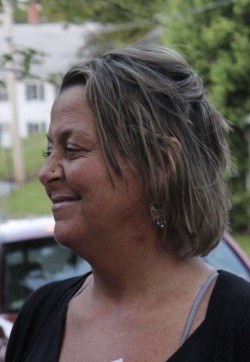 Date of Death: December 11, 2020
Date of Birth: November 19, 1975
Biography:
Mary Susan (Dunlap) Myers, 45, Bath Maine, died on December 11, 2020 at her home surrounded by her loving daughters and mother. Mary was born in Brunswick Maine on November 19, 1975 in  Maine to Luella and William Dunlap.

Mary is a Morse High Alumn, class of 1994. A three season varsity captain, Mary enjoyed playing field hockey, basketball, and softball. She was
recognized as the Morse Outstanding female athlete 1994. She enjoyed spending time with her daughters, having kitchen dance parties, volunteering at her children's schools, and collecting sea glass and sunbathing at the beach.


Mary is predeceased by her infant daughter Elizabeth Townsend Hewell, her sister Amy Ruth (Dunlap) Hagenbuch, and her father William Clyde Dunlap.

Mary is survived by her daughters Calli, Samantha, Emily, and Jessica Myers, her mother Luella Dunlap, and her husband Shaun Riley.

A celebration of life will be held in the near future

In lieu of flowers, the family requests that donations be made to a gofundme to help with arrangements for Mary and other necessities that her daughters may have.