« Obituaries | Joel Lou Mungin
Joel Lou Mungin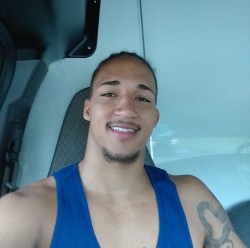 Date of Death: September 19, 2021
Date of Birth: August 30, 1995
Biography:
Joel Lou Mungin passed away on September 19, 2021 in Lewiston. Born August 30, 1995 he was 26 years old.

At 16 years old he helped start T-Unit, LLC, a local moving company. He was very interested in music, writing music and vocals. He recorded studio tracks and wrote a song that he himself performed. He stayed active in the music end of things up until his death. One day Lewiston Sun Journal caught Joel braiding a child's hair on Lisbon Street in Lewiston and the picture of that appeared in the paper. He thought that was pretty awesome. For a young soul he was very interested in the simple things in life. He attracted kids and animals like they could read his soul and brought joy to them as he did to those who knew him. He had the biggest smile and would always get a room full of people laughing and living. His belly rolling laughs were contagious and can still be heard today. His smile was infectious, he was so full of adventure.

Joel is survived by his mother Tina M. Lagasse of Lewiston and foster father Calvin L. Tidswell of Poland. As well, his companion Chantel Blount of Lewiston. He is also survived by several brothers and sisters, several step brothers and sisters, many aunts and uncles and a multitude of nieces and nephews to numerous to list.

There will be no funeral services at the request of family and by abiding Joel's wishes. He was cremated on September 24, 2021 by Cotton Crematory of Richmond through Funeral Alternatives of Lewiston.