« Obituaries | Melanie Mulherin
Melanie Mulherin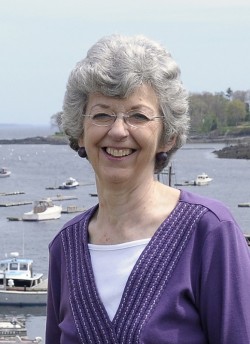 Date of Death: July 28, 2017
Date of Birth: April 18, 1942
Biography:
Melanie Mulherin, was welcomed into the presence of Jesus early on the morning of July 28, 2017 at the age of 75. She is survived by her friend and co-worker Vernelle Fast and two brothers, Vernon Hoyt of Oxford and Roger Mulherin of Chesterville, along with many nieces and nephews. The daughter of Forrest and Sybil Mulherin, she was predeceased by two sisters, six brothers, and a niece.
Born on April 18, 1942, Melanie graduated from Monmouth Academy and completed her education at Glen Cove Bible College, graduating in 1973. She served with Child Evangelism Fellowship beginning in 1974, initially out of the Portland office. She and her co-worker served as ministry coordinators and when the state headquarters moved to Livermore Falls, they made their home in Fayette. Melanie taught children for decades and trained others to do the same, passing on her love for God and her desire to provide a stable foundation of faith for future generations. Her love for children was evident at Camp Good News and in the Good News Clubs she delighted to teach.
Melanie was known and loved by family and friends, and the love traveled fully and freely in both directions. In her hands, scraps of wool were transformed into colorful rugs and decorations that communicated welcome and warmth. Her lovingly crafted Christmas ornaments will be treasured by families for many years to come.
A celebration of Melanie's life is scheduled for Saturday, August 19 at 1:00 p.m. Friends, family, and those who were touched by her life and ministry will gather at Camp Good News in Livermore Falls to remember and to thank God for her well-lived days. In lieu of flowers, please send donations to Camp Good News at 413 Campground Road, Livermore Falls, Maine 04254.