« Obituaries | Mallory Allison "Alice" Morse
Mallory Allison "Alice" Morse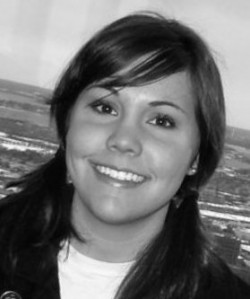 Date of Death: March 17, 2011
Date of Birth: February 24, 1990
Biography:
Dresden-Mallory Allison Morse (AKA Alice) age 21, of Buxton, Maine was called home to be with Jesus on Thursday, March 17, 2011. In the short time she was here she lived life to the fullest, unafraid to take risks and full of joy in her existence and her love for the Lord.
Mallory was born in Portland, Maine on February 24, 1990. From a young age Mallory enjoyed playing the piano and singing. Music was a huge part of who she was. With an amazing ability to play anything by ear and a clear, sweet voice, she blessed anyone who had the opportunity to hear her. One of her favorite things was singing with her brother, Drew, while he accompanied her on his guitar.
Mallory's greatest love was serving Jesus. Her actions imitated Him as she ministered to all who knew her. She always had a smile and a kind word for everyone, and her love for Jesus shone in her eyes. Mallory grew up at Grace Baptist Church. She sang in the choir, and for ten years volunteered at the homeless shelter. After graduating high school Mallory moved to Boston, where she became very involved in Life Church, ministering in the nursery, mentoring teens, and participating in music.
Mallory attended Greater Portland Christian School and Boston Baptist College. She planned to attend Colorado Christian College this fall to complete her music degree. Mallory was in the Honor's Society and won the Master Teachers Scholarship Award from GPCS in 2008.
Mallory loved to travel, and by age 21 she had traveled all over Europe and to New Zealand and Australia. She loved animals, particularly penguins and kiwi birds. She loved to run, to jump off bridges, to go to the movies, to play DDR, to spend time with friends. She loved life, and she lived every second with passion and excitement.
Mallory's immediate family includes her parents Chad and Rebecca Cram and brother Drew, father Glenn Morse and brother and sister Gavin and Morgan Morse. Her extended family includes grandparents Joseph Yuhas, Leslie and Linda Morse, and Harvey and Sandy Swanson. Her grandmother Delpha Yuhas went home to be with the Lord in May, 2010. Mallory leaves behind more friends than it is possible to name.
A celebration of Mallory's life will be held on Friday, March 25, at 6:00 p.m. at Grace Baptist Church, 476 Summit Street, Portland, Maine, 04103. Family and friends can visit from 4-6 p.m. to spend personal time with Mallory. A reception will follow the service at the same location. Flowers can be sent to Grace Baptist Church at the above address. In lieu of flowers, donations may be made to the Grace Baptist Church Youth Fund.