« Obituaries | Robert L Morissette
Robert L Morissette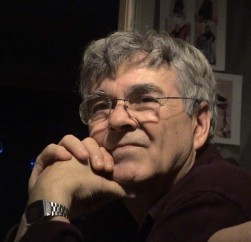 Date of Death: October 20, 2021
Date of Birth: August 22, 1939
Biography:
Dr. Robert L. Morissette, 82, of Lewiston, passed away on October 20, 2021 after a sudden illness. Born in Lewiston on August 22, 1939, he was the son of Ernest and Yvonne (Champagne) Morissette. 
A 1958 graduate of ELHS, he also obtained a BS from the University of Maine, Orono in Mathematics (63), an MS from the University of Wyoming in Mathematics and Physics (69) as well as a PhD from the University of Wyoming in Curriculum and Instruction of Science and Mathematics (75). He spent his professional life in Wyoming as a gifted classroom teacher, content coordinator and teacher evaluator. 
Bob enjoyed travel, gardening and his family. He was a member of the Bahai faith.
He was predeceased by his parents, Ernest and Yvonne Morissette as well as his brothers, Ernest and Roland Morissette. He will be missed by his nieces and nephews, Anne, Michael, Renee, Mark, Donna, Jackie, Jay, David and Gary. 
A graveside service will be held at Gracelawn Cemetery on Monday, October 25 at 1 pm.