« Obituaries | Gary Howard Morin
Gary Howard Morin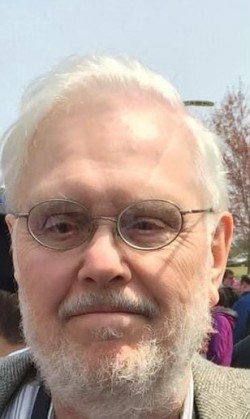 Date of Death: June 14, 2022
Date of Birth: March 16, 1941
Biography:
Gary Howard Morin has joined the spirits of his ancestors whom he tracked during his lifetime quest in the field of genealogical research.
Gary passed away on Tuesday, June 14 at St. Mary's hospital in Lewiston, Maine, due to complications of diabetes & heart disease.
He was the first born child of Gordon H. and Lucille A. LeComte Morin. He was born on March, 16 1941 in Manchester, N.H.
A retired Computer Professional, he worked for various companies during his 40 + year career
throughout the New England Area, and was a certified Senior Quality Engineer. Gary was always proud of the positive life principles that he learned under the tutelage of the Christian Brothers as a student & a graduate of Bishop Bradley High School Manchester, NH class of 1958. He continued his education at St. Anselm's College and at Lowell Technological Institute.
He was a past member of the Manchester, N.H. Jaycees & the American Society of Quality Control. His present memberships include a multiyear enrollment in the American Canadian Genealogical Society of Manchester, NH, the Maine Franco-American Genealogy Society, the Maine Historical and the New England Historical societies.
He was predeceased by his infant daughter Debra Lynn Morin, his parents Gordon and Lucille, and brother Bruce G. Morin. I
He is survived by his wife & best friend Joanne; his eldest son Gregory Morin & wife Patrice Proulx of
Nebraska; daughter Christine Ayer & husband John of Maine; daughter Pamela Santry & husband Robert of
Massachusetts and youngest son Patrick. Morin & wife Lorri Romesberg of Michigan.
Gary is also survived by 6 grand children; Katie, Genevieve, Jessamyn, Tristan, Kyrra and Bryce.
And his very loved great grandchildren, Max. and Miles.
Siblings: Eleanor (Robert) Chauvette of Manchester NH, and brothers Brian of Bridgton and Keith of
Shapleigh. Plus many aunts, uncles, nephews, nieces and cousins. I
At his request services will be private. A celebration of his life will be held in the future at the family's
convenience. I
In lieu of flowers please consider being courteous to a stranger or making a donation to the Salvation
Army which Gary supported all of his adult life.
Gary's favorite song was Blueberry Hill by Fats Domino and perhaps sometime you may sing or play
that Tune to remember him "Though we're apart you're part of me still"