« Obituaries | Lillian Morin
Lillian Morin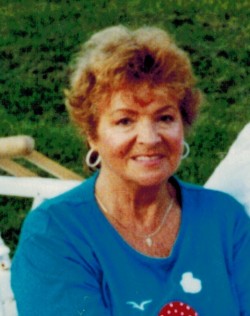 Date of Death: September 11, 2018
Date of Birth: December 17, 1924
Biography:
Lillian Morin, 93, of Lewiston passed away on September 11th, 2018 at St. Mary's d'Youville Pavilion in Lewiston. She was born on December 17th, 1924 to parents Alcide and Blanche Marie (Begin) Bedard.
She attended Holy Family School. Lillian was a member of the Eagles Club, and volunteered at Sabattus Dominican Sisters Loaves and Fishes.
She enjoyed sewing, playing cards, yard sales, and especially family outings.
Lillian worked at Knapp Shoe, and made Acorn slippers in her home. She was a great seamstress.
Predeceased are her parents; her husband, Roland Morin Sr.; and sisters, Jeannine Bedard and Loretta Dionne.
She is survived by her son, Roger Morin and his wife Patricia; her grand-daughter Audrey Lynn Morin and her fiancé Jeffrey Williams; her great grand-daughter Julia Summer Williams; her sisters, Muriel Boutin, and Henriette Charpentier, brothers Lionel and Ron Bedard; and many nieces and nephews.
Services will be held on Tuesday, September 18th, 2018. A memorial visitation will be held at Funeral Alternatives, 25 Tampa Street Lewiston from 10-11:00am, followed immediately by the Liturgy of the Word. Committal prayers will then be said in the Chapel at St. Peter's Cemetery, 217 Switzerland Rd. Lewiston, ME.In lieu of flowers donations may be made to Androscoggin Home Care and Hospice, 15 Strawberry Ave. Lewiston, ME 04240