« Obituaries | Kevin E. Morin
Kevin E. Morin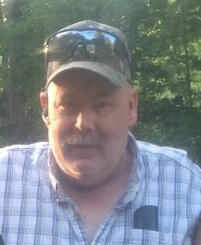 Date of Death: November 16, 2017
Date of Birth: June 27, 1965
Biography:
Kevin E. Morin, 52, of Vassalboro, died on November 16 at MaineGeneral Medical Center, after a short but courageous battle with lung cancer. He was born in Camden, Maine on June 27, 1965 to Edward and Helga F. (Oetjen) Morin.
Kevin spent most of his career working for A.W. Chaffee in Clinton, Maine. He considered the Chaffee's to be extended family and cherished the relationship he had with them. He also enjoyed great friendships with the many people he worked with over the years.
First and foremost, Kevin enjoyed doing anything that involved time with his family. He was a devoted husband, father and Papa and would do anything for his family as well as for others who asked. He enjoyed hunting, and was thrilled to be able to share that experience with his "little guy." He also enjoyed camping, four-wheeling and snowmobiling, especially with his family. Kevin was truly a jack-of-all-trades and he used his many talents to help and to teach so many. Kevin was a very social man and made friends wherever he went. He loved to just hang out with "the guys" and share stories.
Kevin is survived by his wife of 30 years, Kathy (Beaulieu) Morin; daughters Stephanie and Danielle; grandson Kaiden, who was his very special "little guy"; granddaughter Kiley, whom he loved to tease with an "I smell trouble" greeting. Kevin is also survived by his mother, Helga F. Morin; sisters Susan (Allen) Rowe, Marie (Bob) Bellows, Janet (Mark) Lancaster, Karin (Wayne) Gerow; brothers Shawn (Kathleen) Morin and Jason Morin and his companion Kelly; many sisters-in-law, brothers-in-law, nieces and nephews.
Kevin was predeceased by his father, Edward J. Morin, II
A Celebration of Life will be held at 2:00 on Sunday, December 3 at the Augusta Church of the Nazarene. In Kevin's memory donations may be made to the MaineGeneral Harold Alfond Center for Cancer Care
Special thanks to the medical team at the Cancer Center and MaineGeneral Medical Center for their compassionate care. Special thanks also to brother-in-law Wilfred, sister Karin and brother Jason for their extraordinary efforts to help during this extremely difficult time. Arrangements are under the care of Funeral Alternatives 198 Western Ave., Augusta www.funeralalternatives.net