« Obituaries | Carl E Morang
Carl E Morang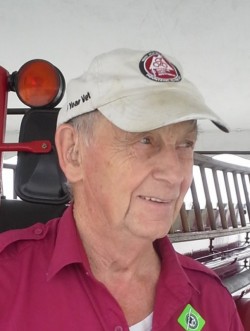 Date of Death: December 23, 2021
Date of Birth: August 1, 1938
Biography:
Chelsea-Carl E. Morang, 83, passed peacefully on December 23, 2021,  while in hospice care at Togus VA.  Second son of Linwood and Altena Morang, he is survived by his loving wife Rae of 56 years,  brother Donald with wife Julie and brother Robert with wife Louise,  sons Stacy and Jason, grandchildren Ellie, Tim, Makenzie, and Sam. His extended family includes many beloved nephews, nieces and cousins.
Carl was a graduate of Gardiner High School, and went on to serve in the Air Force over 4 years as a machine hydraulics and refueling specialist.  After returning home to Maine he worked for many years as a sewing machine mechanic and then production machine maintenance supervisor for Health Tex. After Health Tex moved out of state, he went on to great success at L. L. Bean, winning 3 Bean's Best awards and other commendations for inventing the "Morang 2 Needle" machine for Boat and Tote bags,  and a "Floating Work Table" for faster, ergonomic assembly of their dog beds. He was much appreciated by coworkers becoming highly sought after by stitchers whenever problems arose, and for inventive ergonomic improvements to their work stations.
In Chelsea he was a founding member of the town's volunteer fire department, building fire stations, maintaining fire trucks, training volunteers and of course responding to fire calls for 45 years. At home he was a builder and a teacher, sharing his knowledge freely with his sons and others. As a loving husband to wife Rae, he worked hard to support his family, sending both sons on to colleges. Stacy went into electrical engineering, Carl directly inspired his son Jason to study engineering and become a mechanical engineer.
 Carl was predeceased by his older brother Charlie and wife Fern, his mother Altena and father Linwood. 
Services will be held at the Maine Veterans Memorial Cemetery at 163 Mount Vernon Road in Augusta, Maine, on May 18th at 2:00 pm. In lieu of flowers, donations may be made to Chelsea Fire Department, the Cure Alzheimer's fund or the Dementia Society of America.