« Obituaries | Pearl Moody
Pearl Moody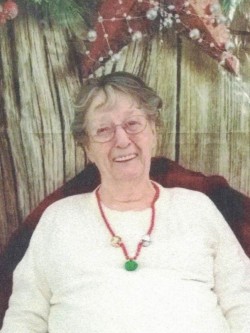 Date of Death: September 18, 2021
Date of Birth: September 17, 1929
Biography:
Pearl M. Moody, 92, of Auburn Me. passed away on 9/18/2021 at Sarah Frye Home surrounded by her loving family. She was born on Sept. 17, 1929 in Litchfield, Me. to George and Beatrice MacDonald.
Pearl married Howard Moody on 3/13/1948 and together they raised two children. She worked at Knapp shoe for many years.
She enjoyed camping, dancing and her trips to Florida with her sisters. They were known as The Golden Girls.
Surviving are her two children, Howard Jr. and his wife Barbara, and Barbara Giguere and her husband Eddie; five grandchildren; 13 great grandchildren; 7 great great grandchildren; 2 sisters, Pauline and Joanne; 2 brothers, Lawrence and Winfield.
She was predeceased by her parents; her husband Howard; 1 sister, Maddy; 4 brothers, Kenny, Johnny, David and Blaine.
A graveside service will be held at 11am on Friday, October 1st 2021st, Gracelawn Memorial Park 980 turner St. Auburn Maine 04340.