« Obituaries | Michael A. Mitchell
Michael A. Mitchell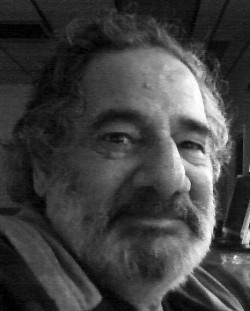 Date of Death: April 21, 2013
Date of Birth: September 28, 1951
Biography:
AUBURN-Michael A. Mitchell, 61, of Auburn passed away on Apr. 21st, 2013 at the Hospice House in Auburn with family by his side following a long illness.
Michael was born on Sept. 28th, 1951 to Ovilia and Georgette (Perry) Mitchell.
He was a member of the Eagles Club in Windham, Me. Michael enjoyed gardening, hunting, bonfires, playing cards, salt water fishing, socializing with his friends at the Filibuster Club in Rhode Island and the Eagles Club in Windham. He especially loved watching his grandchildren grow.
Michael has worked in the pipefitter industry, shipping industry, bindery industry, and in various local restaurants.
He is predeceased by his father Ovilia Mitchell; brothers, Robert Mitchell and Ovilia Mitchell Jr.; and his sister Dale Mabe.
Michael is survived by his mother Georgette (Perry) Mitchell, daughter Velma (Mitchell) McConnell and her husband Kip; his sons Michael Mitchell Jr., and Charles Mitchell; his grandchildren Michelle Mitchell, Aaron McConnell, Matthew McConnell, Bryanne Frees, Anthony Silva, Victoria Mitchell, and Lakota Mitchell; his loving sisters Mary, Joan, Georgette "Theresa", and Louise; and his brothers Paul, Charles, and Eddy.
Visiting hours will be held from 10am to noon, Saturday, Apr. 27th, 2013 at Funeral Alternatives, 25 Tampa St. Lewiston, Me. A funeral service will follow immediately.