« Obituaries | Cheryl "Cheri" Minott
Cheryl "Cheri" Minott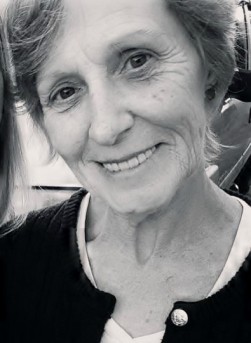 Date of Death: June 8, 2015
Date of Birth: March 11, 1950
Biography:
Cheryl T. Minott (Cheri), 65, of Durham died at the Androscoggin Hospice House in Auburn after a courageous battle with cancer.
She was born on March, 11th, 1950 in Portland to parents Ivan and Lola (Thissell) Traver. She graduated from Portland Highschool.
She made a career working for the postal service until she became disabled due to an injury.
She was an avid gardener and reader.
Cheri is survived by her soul mate of 27 years, Gary "Papa" Greco; one son, John P. Minott of Seneca, S.C.; one daughter, Heather Tompkins and her husband, Terry; two granddaughters, Casandra Greco and Gabriella Tompkins; one step-grandson, Jonathan Tompkins, all of Poland; a stepdaughter, Michelle Harrison, her husband Todd and their son Cole of Durham; and her many adopted children.
She was predeceased by her parents; her brother; and her sister.
The family would like to give a special thanks "to all the people who supported us through this difficult time, and the incredible staff at the Hospice House."
At Cheri's request, there will be no service. A celebration of her life will be held at her daughter, Heather's house in Poland, Maine at a later date.