« Obituaries | David Mills
David Mills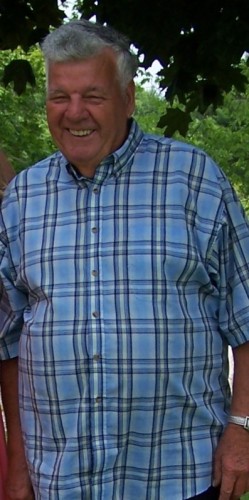 Date of Death: October 25, 2018
Date of Birth: January 21, 1933
Biography:
AUGUSTA-David Mills, 85, entered eternal rest on Thursday, October 25, 2018 nourished by the love of his familyHe was born in Augusta on January 21, 1933, the son of Richard Mills, Sr. and Ella May Noyes.
He will be sorely missed and survived by his brother Charles Mills, children: Linda/Peter (Mills) Sack, John Mills, Dorothy/Timothy (Mills) Bonsant, grandchildren Peter, Eric, Josh, Maeghan and Amy, great-grandchildren Sara, Petey, Cody, Chase, Isaiah, Mariah, Noah, Josh, Rozalyn and Isak.He was preceded in death by his parents, brothers Joseph and Richard Mills, Jr., sister Betty Evers and daughter Leona Corey.
David was a second-generation employee of Hudson Pulp and Paper/Statler Tissue for over 40 years. He oftentimes worked double shifts during the Christmas season so others could spend time with their families. His children would deliver some of the family's favorite foods through a back door enabling them to watch the inner workings of the hollowed mill. In his younger years, he harvested ice on the Kennebec River. He enjoyed rabbit hunting, deer hunting, raccoon hunting and fishing. He enjoyed swimming and catching turtles with his children at the family camp "Rainbow Rest" on Washington Pond, while waiting for the infamous evening tugboat ride. When not preparing some of the best open-fired chicken or rabbit stew, David relished Nelson's Diner, Mister Market, the old Washington General Store, Moody's Diner, Curley's Restaurant and Averill's Ice Cream.Our pain was enormous. David is at eternal rest watching over us with his contagious smile. He will be buried under the open windows of heaven beside his parents at the Kling Cemetery on the West River Road in Augusta on Thursday, November 1, 2018 at 1:00 p.m.
Tremendous heartfelt thanks go to Gray Birch and MGMC Hospice truly compassionate and exceptional people who provided more than just comfort to David, but also provided peace and tranquility through the transition from this life into the next.
"And be ye kind to one another, tenderhearted, forgiving one another even as God hath forgiven you." (Ephesians. 4.32) God bless you and forever keep you David.