« Obituaries | Louis "Nicky" Mihalos
Louis "Nicky" Mihalos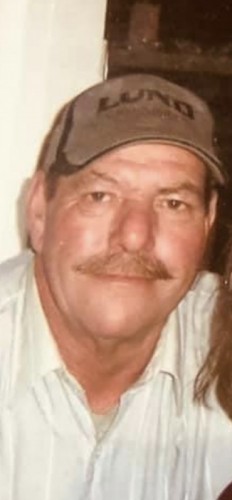 Date of Death: January 18, 2021
Date of Birth: October 20, 1955
Biography:
Wiscasset – Louis Nicholas "Nicky" Mihalos Jr, 65, died peacefully on January 18, 2021, at his home surrounded by his family after a long illness with cancer. Louis was born on October 20, 1955 in Bath, Maine, the son of Loraine Light and Louis N. Mihalos Sr.. Louis attended Bath Schools and graduated from Morse High with the class of 1973.
After graduation Louis was employed at BIW for several years before he bought his own lobster boat, which became a passion more than a job. He also worked at Washburn & Doughty until disability forced him into retirement.
Louis was an avid hunter and fisherman. He enjoyed teaching his grandson Danny everything he needed to know about the outdoors. The two of them were inseparable.  He enjoyed spending time during the spring and fall at Moosehead Lake, hunting and fishing at his father's camp.  Louis also enjoyed spending time at his good friend's Wayne and Theresa Stockford's camp  as well at Gordon and Carolanne Prentice's camp. He had many other fond friends whom he often thought about; Ronnie Emmons, Mark Damon, Timothy Vigue, David Hewitt and Fred Nelson.
Louis is survived by the love of his life Becky Reed, whom he married on September 16, 1989, his son Louis John Mihalos of North Carolina, a step daughter that he considered his own, Lisa Marr and Russell Marr Sr. of Wiscasset. He is also survived by 8 grandchildren; Daniel Murphy, Shania Marr, Russell Marr Jr., Teagan Marr, Peyton Marr, Cooper Marr, Paizley Marr of Wiscasset, Cassandra Doray of Boothbay and one great-grandson Zander Louis Murphy of Pownal.
A celebration of Louis' life will be held at a later date. Arrangements are in the care of Funeral Alternatives, 46 Bath Rd. Brunswick, Me. Condolences may be shared at www.funeralalternatives.net