« Obituaries | William J Meyer
William J Meyer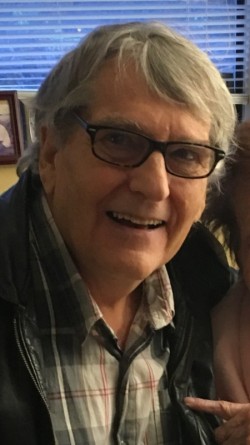 Date of Death: July 24, 2019
Date of Birth: June 28, 1952
Biography:
William Jeffrey Meyer, 67 of Yarmouth, MA and Brunswick ME, passed peacefully on July 24th 2019 in Scarborough ME.
Born and raised on Cape Cod he enjoyed cars, boats, fishing, and family.
He was a teller of stories, lover of music, charming, witty, and had a laugh and twinkle in his eye that will be dearly missed.
He enjoyed the simple things in life like Sunday phone calls, gifting little trinkets, and the retelling of a fond memory.
He is predeceased by his beloved son Matthew Meyer. He is survived by his children, Sarah Doherty of Forestdale, Michael Meyer of Barnstable, Veronica Meyer of Baltimore, four grandchildren, his two brothers Dicky of Yarmouthport, Sandy of Plymouth, and their families.
A memorial service will be held at First Church in Yarmouthport at a later date.