« Obituaries | Andrea Metayer
Andrea Metayer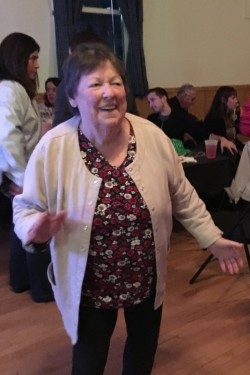 Date of Death: October 14, 2018
Date of Birth: March 18, 1940
Biography:
On Sunday October 14, 2018, Andrea Metayer, loving mother of seven children, passed away at the age of 78 surrounded by her loving children.
Andrea was born on March 18th, 1940 in Lewiston, Maine. She is the daughter of Alphonse and Annie (Newell) Beauregard and sister to Irene McDonald and Elaine Warnberg. She married Buzzy Metayer, and they raised seven children.
Beloved Mother, Sister, Aunt, Grandmother, Great-Grandmother and friend, Andrea was known for her huge heart. She would literally give you the shirt of her back.
Andrea enjoyed spending time with her family and friends, trips to the Oxford Casino, playing Bingo, attending plays and music events, the Great Falls Balloon Festival, trips to McDonalds to socialize with her friends, and playing cards. It was rare that she missed an episode of Let's Make a Deal, The Price is Right, Wheel of Fortune, or Jeopardy!
Andrea volunteered at the Seniors Center in Lisbon Falls. She took pride in preparing and serving meals.
She is survived by her seven children: Shawn, Sharon, Scott, Steven, Sanford, Stacie, and Shealie. She is pre-deceased by her faithful poodle Alice Lita Furry-Face, her parents, and her sister Irene.
The family would like to thank Dr. Villamarin, Michele Jasinowski, Dr.Fairchild, the staff of Central Maine Medical Center T3, and Androscoggin Home Care and Hospice.
Family and friends are invited to 124 Fairway Dr., Auburn, Me on Thursday, October 18 from 2 – 7 Pm to celebrate Andrea's Life. Donations can be made to Lisbon Recreation MTM Community Center in Andrea's name, but she would prefer flowers. Arrangements are under the care of Funeral Alternatives 25 Tampa St. Lewiston, Me www.funeralalternatives.net