« Obituaries | Mary Lou Messer
Mary Lou Messer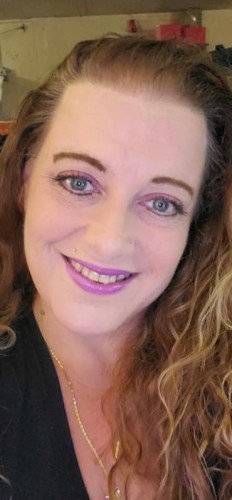 Date of Death: July 2, 2022
Date of Birth: July 5, 1977
Biography:
Mary Lou Messer  
Born to Bonnie Messer and Raymond Colby on 7/5/77, passed away unexpectedly but peacefully at 44 years old on July 2, 2022, at 1:05AM at Maine Medical Center with her children and loved ones by her side. Mary was a bright light, fierce and kind. Mary's big ocean blue eyes lit up any room and sparked laughs everywhere she went. She loved Fishing, fires, nature, music, collecting wolf, Indian, and dream catcher antiques, and spending time with her grandchildren/children. She cherished and loved her grandchildren dearly and always made sure they knew that. She was a mother, Nana, daughter, sister, and best friend to so many that loved and cared for her. Preceded in death by her mother Bonnie Messer, and many uncles, aunts (Grace Sidelinger), cousins on both her mother and fathers' side (Messer and Colby). She is missed dearly and survived by her husband Robert Vadnais, Father Raymond Coly, children Britney Vincent, Dylan Messer, and Shyann Clavette, sisters Chyrle Gowell and Carrie Shockley, her six grandchildren James-Michael, Connor, Mathias-Jeremiah, Ezra-May Marie, Nova, and Everleigh. Her close non-biological family also loved her dearly and was by her side, Norma Billington, Roxanne Smith, Danelle Clavette, and many others.  
"A mother's love never dies, we carry it with us until the end of time, she is us/we are her; her light passed to us, running through our veins and forever in our hearts. Be free my beautiful mother, dance in the sky, for this is not our final goodbye – this is I'll see you later. 
We love you to the Moon & back ~ Always & Forever!