« Obituaries | Aline Mercier
Aline Mercier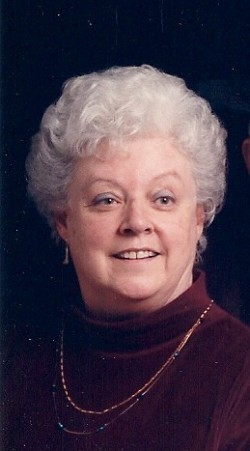 Date of Death: October 9, 2016
Date of Birth: February 27, 1931
Biography:
Aline Mercier 85, of Lewiston Maine passed away on October 9th in Lewiston.
She was born on February 27th, 1931 in Lewiston to parents Joseph Emery and Eva (Pomerleau) Fortin.
Aline attended St. Peter's school until the 8th grade, and attended Lewiston High School, Class of 1949. Aline was married to Bert, the love of her life, on August 6th, 1955.
She enjoyed spending time with friends, playing cards and going out to eat. Aline took great pleasure in spending time with family.
She worked at Bates Fabric, Woolworths, Shapiro Brothers, Benoit's and Porteous.
Aline was predeceased by her parents; brother Paul E. Fortin; sister, Maryann Bissonnette Johnson; and two favorite grandsons, Daniel Philip Mercier and Derek Paul Mercier.
 To Bert, Donald, Sue, Daniel and Claudia Mercier.  I want you to know that I loved you very much and have been very proud to have you as my family Each of you have brought me great joy.
To my grandsons, Craig Mercier, Timothy Mercier, Craig Major, Colby Major and great grandsons James Major, Memere loved you.
To my sisters Irene Pomerleau and friend Arthur Paradis, Jeannine Westleigh, Annette Chase, Claire Young, and favorite brother Leo Fortin and his wife Merlene, I love you very much.
To my favorite nephew Richard Bissonnette and family, I love you.
To my dear friend Pat Labonte, her husband and her children who were like family, and my dear friend Henrietta Charest of 68 years, I love you.
To my extended family at Oak Park, thank you for all your love and support over the years.
Last but not least, Denise Ahlberg and Doris Griffin who were like daughters to me and their families I love you.
A mass of Christian burial will be held at 11am on Monday, October 17th, 2016 in the lower chapel of the Basilica of St's. Peter and Paul, followed by committal prayers in the chapel at St. Peter's Cemetery, where she will be buried. In lieu of flowers, donations may be made in memory of Aline to the Hospice House, c/o Androscoggin Homecare and Hospice, 15 Strawberry Ave. Lewiston, Maine 04240.