« Obituaries | Richard Mecervier
Richard Mecervier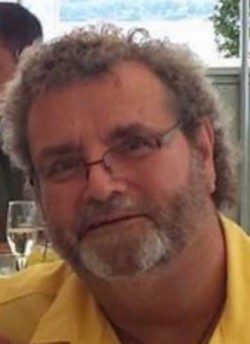 Date of Death: January 28, 2021
Date of Birth: February 7, 1948
Biography:
GREENE-Richard "Dick" L. Mecervier, 72, of Greene, a life-long resident of Lewiston/Greene, died on January
28, 2021 at CMMC hospital after a short illness. He was born in Lewiston, ME on February 7, 1948, the son of
William and Simonne (Cloutier) Mecervier. He was a graduate of Edward Little High School Class of 1968.
He began his career as a cook at the Holiday Inn, quickly rising to the position of Chef which he did for 7 years.
His love for cooking for his family and friends, resulted in numerous social gatherings and created many fond
memories through the years.
In 1975, he began working at Pioneer Plastics in Auburn. Within a few years, he and other co-workers created
the first Plant Emergency Operations team to operationalize the response to emergencies, fires, rescue and
hazardous incidents. As Chief of the PEO, he continued to serve his workplace for 27 years until a physical
injury prevented him from continuing in that role.
Dick was a man with a generous heart and spirit. He cared deeply about his family and the community. He
served as a volunteer firefighter for the town of Greene for 29 years. Most recently, he dedicated many years
to the Loaves and Fishes Food Pantry in Sabattus.
Dick is survived by his wife of 36 years, Louise A. Mecervier; a daughter, Jennifer Casey, and her husband,
Thomas; a son, Jeremy Mecervier; two step-sons: Scott Martel, and Steven Martel and his husband, Tim; 3
grandchildren: Scott, Jasmine, and Corbin; two brothers: Bertrand Mecervier and George (Donna) Michaud.
He was predeceased by his parents, an infant sister, and his niece.
Dick's family would like to thank the team of doctors, nurses, and respiratory therapists in the ICU at CMMC for
their compassion and kindness during his hospitalization.
In lieu of flowers, those wishing to do so may make contributions to Loaves and Fishes Food Pantry, 61 Lisbon
Road, Sabattus, ME 04280