« Obituaries | Wayne L. McNickles
Wayne L. McNickles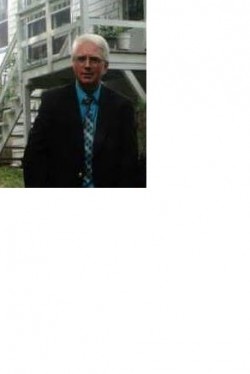 Date of Death: August 2, 2015
Date of Birth: November 4, 1947
Biography:
Wayne L. McNickles, 67, of Gardiner, died on August 2nd, 2015 at Glenridge.
He was born on November 4th, 1947 in South Gate, CA, the son of Dallas and Lola Mae (Lecroy) McNickles.
Wayne graduated from Venice High School in 1965 and then went on to work at Hughes Aircraft in that same year as a machinist. He worked his way up to an engineering position, working  on the Stealth Bomber, among other secret projects.
He married Linda Boston on February 18th, 1967 and they raised 2 sons in Culver City, CA. While traveling on vacation in Maine he fell in love with Maine and retired here in 1998. He took much pride in finishing his home and building a gazebo and carport.
Wayne also worked as a substitute teacher in Gardiner and Hall-Dale School Districts and was called "The Best" substitute.
He enjoyed hunting, fishing, camping, on and off road motorcycle riding, and traveling.
Wayne is survived by his beloved wife Linda; sons Geoffrey and wife Karie McNickles, Christopher and wife Lorna McNickles; brother John McNickles and wife; sisters Carol Sommars and husband, Laurel Cockbill and husband; brother-in-law Jim Call; grandchildren Juliann MacNicoll, Sarah-Paige McNickles, Jason McNickles, Geoffrey Connor McNickles, Tyler McNickles, Jessica McNickles, Jacob Hogan, Paul Hogan, Ben Hogan, Elizabeth Hogan; many nieces, nephews, and cousins in Maine and California. He was predeceased by his parents; step-grandchildren Kelsey and Natalie Hogan; and very close friends Jeff Lohof and Frank Pascalle III.
Special thanks to first floor, west wing, at MaineGeneral Medical Center and Glenridge Nursing Home for their wonderful care.
Family and friends are invited  to a gathering to celebrate Wayne's life on Saturday, August 15th, at Noon, at 73 Hundred Acre Wood Road in Gardiner. For more information call 207-592-0230. In lieu of flower's, donations may be made in Wayne's memory to the charity of your choice.