« Obituaries | Dana Scott McIntosh
Dana Scott McIntosh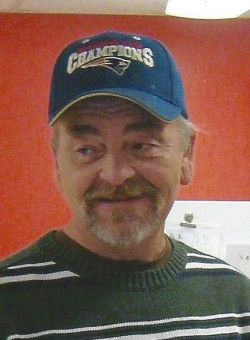 Date of Death: January 5, 2014
Date of Birth: November 3, 1962
Biography:
Lewiston- Dana Scott McIntosh, 51, a resident of Lisbon, passed away peacefully on Sunday, January 5th, with his loving family by his side, after a short illness.
He was born in Lewiston on November 3, 1962, the son of Barbara Mary McIntosh and the late Clarence Dana McIntosh Jr.
He was a strong, loving man who loved being with family and friends no matter what the occasion. Dana was an avid outdoorsman who enjoyed hunting with his friend Steve. He loved being with his older brother Brian snowmobiling, motocross racing and watching Patriots games. He enjoyed spending time with his younger brother Eric and mother Barbara whom he loved very much. He loved fishing, camping and spending time with his daughter Ashton. He was a very hard working dedicated milkman that loved his job.
Dana will be happily remembered and sadly missed by his only daughter Ashton L. McIntosh of Minot, his mother Barbara M. McIntosh of Topsham, his brother Brian D. McIntosh Sr. and wife Heidi L. McIntosh of Poland, his brother Eric W. McIntosh of Brooklyn, New York.  He will also be missed by his nephew Brian D. McIntosh Jr. of Buffalo, New York, his niece Tori L. McIntosh, her partner Chris L. Snowdeal and their daughter (his only great niece) Elise of Oxford. Last but not least, his precious kitty Shara, whom will miss him dearly.
He was predeceased by his father Clarence Dana McIntosh Jr., his grandmother Madeline McIntosh (Meme Madeline) and his grandfather Clarence Dana McIntosh Sr. (Mac) on his father's side, on his mother's side: his grandmother Evelyn Smith (Meme Evelyn) and his grandfather William Smith.
In Lieu of Flowers, Donations are welcomed to the Cancer Society at Central Maine Medical Center in name of Dana McIntosh.
Condolences may be expressed at www.funeralalternatives.net