« Obituaries | Robert Halstrick McIntosh
Robert Halstrick McIntosh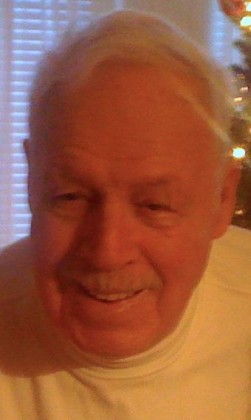 Date of Death: May 13, 2013
Date of Birth: December 7, 1930
Biography:
Richard Halstrick McIntosh, 82, of Oakland, died on May 13, 2013 in Augusta.

He was born to Caroline and Charles McIntosh on December 7, 1930, and grew up in Rockland. After serving stateside in the US Air Force during the Korean War, he worked for decades as a salesperson for Armstrong World Industries, raising a family in the South Shore area of Massachusetts with his wife Dorothy.

In the 1970s they purchased two apartment buildings in Cohasset, Massachusetts as a side business, and this work would prove Richard's true calling. After surviving a stroke in 1986, Richard took on property management full-time, with Dorothy as his business partner. They pursued this career for the rest of their lives together.

Richard enjoyed playing Cribbage, fishing, and the company of his friends and family. But mostly he loved his wife, and together they mostly loved to buy, improve, build and sell houses. With Dorothy alongside him, his life's passion involved seeing the hidden potential in a run-down building or vacant lot by the water, transforming it into the beautiful and lasting home it wanted to be, and then moving on to his next work. These homes, found across Maine, Massachusetts, and Florida, continue to stand as his own mark upon the world.

Richard was known most recently in the community of Fairfield, Maine as the landlord of a handsome, rambling parkside apartment building from 2000 through 2011. He spent his final winter in a lakeside summer home that he winterized himself.

Richard is survived by Dorothy, his wife of 59 years. Their children include Richard Jr., 57, Peter, 54, and Jason, 39. He is also survived by brother Charles (Todd) and sister Jan. He was predeceased by his brother Bob.

A service will be held at 9 AM on Tuesday, May 28 at the Maine Veterans Memorial Cemetery on Mt. Vernon Road in Augusta.