« Obituaries | Eileen McHugh
Eileen McHugh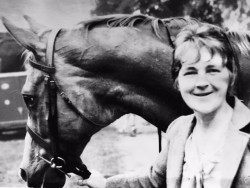 Date of Death: October 30, 2017
Date of Birth: February 27, 1934
Biography:
BRUNSWICK - Eileen McHugh, 83, of Brunswick, Maine passed away on October 30, 2017, at Maine Medical Center in Portland, Maine.
Born Eileen Griffin on February 27, 1934 in Ballymoe, County Galway, Ireland, near the border with County Roscommon, Eileen emigrated from Ireland to Worcester, Massachusetts in 1954, when she was 20 years old.
She worked for two years at Worcester State Hospital before starting a career as a telephone operator at New England Telephone Company then AT&T, where she worked for more than 30 years between time off to have her children. After retiring from AT&T, Eileen continued to work for a number of years, including six years at Allmerica Financial Services of Worcester. Eileen's upbringing was evident in her steadfast hard work and positive attitude, regardless of the job.
After becoming a US citizen, Eileen married Edward T. McHugh, a reporter and later columnist for the Worcester Telegram and Gazette, on June 30, 1962, at the Cathedral of St. Paul in downtown Worcester. Although they had to be married outside the altar rails because Ed was a steadfast agnostic and Eileen always a good Catholic, their marriage endured. Eileen would often fondly tell stories about the parties they hosted and attended, both in their neighborhoods and with their friends, which were full of strong drinks, song and dance, and Ed's famous spicy chili. In fact it was at a newspaper party where Eileen first met Ed. As she told it, they both showed up with different dates and were more attracted to each other than the people they came with. The spice of their subsequent love put the chili to shame. They were married just shy of 50 years, until Ed's death in 2011, and had two daughters who survive them, Maura of Bowdoinham, Maine and Susan of Auburn, Maine.
Eileen and Ed raised their family in Paxton, Massachusetts, where they and their daughters were active in equestrian-related pursuits, including foxhunting with the Winimusset Hounds Hunt Club of New Braintree.
Eileen always said "life is all about the characters" and she was certainly a character herself. She was fun, vibrant, and enthusiastic about everything and caring for everyone, whether it be entertainers and historical figures, the mailman, the plow guy, or her neighbors whom she loved to run into and chat with while walking her dog. She had the rare and refreshing ability to make average, everyday things compelling, entertaining, and funny. Eileen could make you laugh, think, and roll your eyes before the waiter had even taken her drink order – which was always a gin and tonic. She was as genuine as they come and a true original, beloved and now missed by all who got to know her.
Eileen enjoyed returning to her childhood home in Ireland, an experience she got to share many times with both of her daughters and their families. On her most recent trip back to Ireland in 2015, she was accompanied by her grandchildren, visiting Belfast and the Antrim Coast of Northern Ireland for the first time after spending a week with family in County Galway and County Roscommon. Eileen was truly in her element in Ireland, and her amazing memory brought to life countless stories of when she was a young girl growing up in a town where no one was a stranger.
Two years ago, Eileen moved from Massachusetts to Maine to be closer to her daughters. She greatly enjoyed her house and neighborhood at McKeen Landing in Brunswick, and walking with Pickles, her Jack Russell Terrier. Eileen had the good fortune to remain sharp, lively, and active until just a few weeks before her death.
Eileen was the daughter of Patrick John Griffin and Mary (Boyle) Griffin, and had 5 brothers and 4 sisters. Eileen's mother Mary, two brothers (Joseph and Martin) and two sisters (Mary Frances and Kathleen) died before she left Ireland for the United States. Her father and another brother, named Patrick John Griffin after their father, predeceased her. She is survived by two brothers, Luke Griffin of Dublin, Ireland and Bernard Russell Griffin of Ballymoe, Ireland, and two sisters, Bridget Kusior of Ogdensburg, New York and Margurita (Rita) Connelly and Rita's husband Michael of Kilmacrichard, Ireland. Her brother-in law Juan Kusior, also a true friend to Eileen and Ed, predeceased her.
In addition to her daughters and four siblings, Eileen is survived by her sons-in-law, Dan Stockford and Michael Morrissey, Jr., two grandchildren, Griffin and Meriwether Stockford, a number of nieces and nephews and their children in both the United States and Ireland, and her sister-in-law Alice Smith and Alice's husband Forrest of Castle Rock, Colorado.
In lieu of flowers, donations in Eileen's memory may be made to the Maine Irish Heritage Center, P.O. Box 7588, Portland ME 04112. A service for family and friends to celebrate Eileen's life will be held in the Spring of 2018.
Condolences may be expressed to the family at www.FuneralAlternatives.net.
Arrangements are under the care of Funeral Alternatives, 155 Bath Rd. Brunswick.