« Obituaries | Margie "Maggie" McEwen
Margie "Maggie" McEwen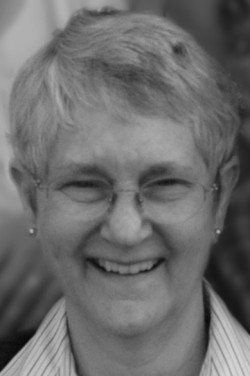 Date of Death: January 28, 2017
Date of Birth: May 9, 1945
Biography:
TOPSHAM - Margie Lynne Hawley McEwen (Maggie) died at home of bulbar ALS at age 71 on January 28, 2017. Born in Ann Arbor, Michigan to Gretchen and Amos Hawley, Maggie attended the University of Michigan and later earned a Master of Liberal Arts degree at Johns Hopkins University, a Master of Library Science degree from Simmons College, and a Master in Children's Literature from The Ohio State University.

Maggie began her professional career in 1968, teaching first grade classes of 45 students for four years in Baltimore, MD while her husband, Craig, taught at Morgan State College. Soon after their move to Brunswick in 1975, Maggie became Lisbon Falls Community Librarian and built the library's first catalog. In 1977 she started a 27 year career as librarian at Coffin Elementary School. There she reorganized and strengthened the collection, computerized the catalog, and expanded the library space while teaching hundreds of children a week.

Maggie retired in 2004 but remained busy. A Master Gardener, Maggie cultivated extensive flower and shrub gardens at her home and loved the sounds and sights of nature. She also expressed her love of order, design and color through the many quilts that she made for family, friends and charities. Reading was central both to her professional and personal life.

In retirement, Maggie served on the Red Cross Chapter's Board and assumed for one year the role of Chair, briefly serving as Acting Executive Director while leading a successful search to fill that position. She served on the Teen Center Board during its formative years. She enjoyed the camaraderie of the kitchen and serving crew at Mid Coast Hunger Prevention for several years and the challenge of bringing more order to the Pejepscot Historical Society's computerized catalog of holdings.

She is survived by her husband of 50 years, Craig McEwen of Topsham, and sons Ian of Topsham, and Kirk of Portland, OR as well as her daughter-in-law Sara Wright and two granddaughters, Sophie and Matilda McEwen, also of Portland, OR. She is also survived by her brother Steven Hawley of Raleigh, NC, and sisters Susan Hawley of Dexter, MI and Patricia Roos of Durham, NC.

No flowers please. Memorial contributions may be made to Mid Coast Hunger Prevention (84 Union Street, Brunswick, ME 04011), Pejepscot Historical Society (159 Park Row, Brunswick, ME 04011) or CHANS Hospice (60 Baribeau Drive, Brunswick, ME 04011).

The family wishes to thank, the ALS Society, Maggie's therapists and doctors, and our many friends for their support through Maggie's illness. A special thanks to the wonderful women of CHANS, CHANS Hospice/Hospice Volunteers, and CHANS Private Duty who became friends as well as being skilled care-givers.

A memorial gathering will take place at the Bowdoin College Chapel on March 4 at 10 a.m. with a reception to follow in Moulton Union Main Lounge.