« Obituaries | William 'Bill' T. McDonald III
William 'Bill' T. McDonald III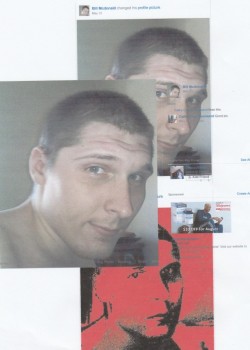 Date of Death: August 7, 2014
Date of Birth: September 20, 1986
Biography:
AUGUSTA – William 'Bill' T. McDonald III, 27, of Augusta, died unexpectedly on August 7th, 2014 at his home.
He was born on September 20th, 1986 in Augusta, the son of William T. McDonald Jr. and Catherine E. Townsend.
Bill attended schools in Gardiner and also Cony High School.
He enjoyed listening to music, playing guitar, skateboarding, drawing, and writing.
Bill is survived by his mother Catherine Townsend and Christopher of Chelsea; father William McDonald Jr. of Pittston; sister Karen Laflamme and husband Robert; nephews Jake, Jesse, Logan, Jaylon; and several cousins. He was predeceased by grandparents Lester Crane and Mary; Georgia Crane; William McDonald Sr. and Dorothy.
Family and friends are invited to a graveside service on Saturday, August 16th, at 11 AM at Litchfield Plains Cemetery, Plains Road, Litchfield.