« Obituaries | Van Lee McCullough
Van Lee McCullough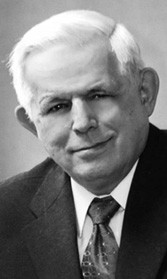 Date of Death: May 27, 2018
Date of Birth: April 28, 1943
Biography:
Van Lee McCullough, 75, of Brunswick, ME, passed away peacefully at his home on Sunday, May 27, 2018, due to complications of nonalcoholic liver disease.
Van is survived by his beloved wife of fifty years, Julia Rivers McCullough; son, Mike McCullough, daughter in-law Mandy, grandchildren, Kyle, Riley, and Keegan of Simsbury, CT; son, Wes McCullough, daughter- i n – l aw Patti, grandchildren Norah, Annie, and Faye of Hamilton, MA; daughter, Kim McCullough and Anthony Sambrato Jr. of Tampa, FL; sister, Mary Berryman of Birmingham, AL; nephews Grant and Stuart Berryman. Sister-in-law Anna Rivers of Richmond, VA. Faithful canine companion, Bear.
Van was born on April 28, 1943, in Mobile, AL, to Morris and Jane McCullough, and graduated from Banks High School, Birmingham, AL, (first graduating class) in 1961. He studied at Birmingham Southern College until his appointment to the United States Naval Academy in 1963; graduating in 1967 with a degree in aeronautical engineering.
Van served 27 years in the Navy achieving the rank of Captain, with assignments in Pensacola, FL, Corpus Christi, TX, Ewa Beach, HI, Moffet Field, CA, Norfolk, VA, Brunswick, ME, Washington, D.C., Naples, Italy, and Newport, RI, plus numerous deployment sites in the Pacific, Atlantic and Mediterranean. Van fulfilled his childhood dream of being a naval aviator, flying the land-based four engine P-3 Orion Patrol Aircraft and the TS-2/ C-1 COD aboard the USS Dwight D. Eisenhower, accruing 4,400+ pilot hours and over one hundred carrier landings during the first eighteen years in the Navy. He proudly served as commanding officer of Patrol Squadron Forty Four in Brunswick, Me. Van earned master's degrees in National Security & Strategic Affairs from the Naval War College and International Relations from Salve Regina College in 1985, both in Newport, RI.
Van retired from the Navy in 1993 and settled in Brunswick, ME, where he served as executive director of Thornton Oaks Retirement Community for 18 1/2 years until retiring at the end of 2011. During the past six years, Van and Julia enjoyed trips back to Alabama to cheer for his beloved Crimson Tide football and visiting friends and family up and down the East Coast in search of warmer temperatures during the winter.
One of Van's greatest sources of pride was his children and subsequent grandchildren. Watching his children grow up and develop into productive adults and genuinely nice human beings was a joy to see and pleasure to experience. Each one of them has found the perfect mate/special someone to increase our family circle in wonderful ways. Six wonderful grandchildren who called him Pops made retirement really fun whether watching sporting events, hunting Easter eggs or "operating" the electric train.
A memorial service will be held at First Parish Church on Friday, August 17 at 11 a.m.
In lieu of fiowers, donations may be made to the National WWII Museum in New Orleans, LA, or the National Naval Aviation Museum in Pensacola, FL.
A special thank you to Drs. Carl DeMars and Miguel Arguedas for the kindness and attention given during this time, as well as the staff and nurses of Mid Coast Hospital for the care and comfort Van received during his stays at the hospital. CHANS/HOSPICE was the essence of kindness and compassion and greatly appreciated.