« Obituaries | Warren S. McCrater
Warren S. McCrater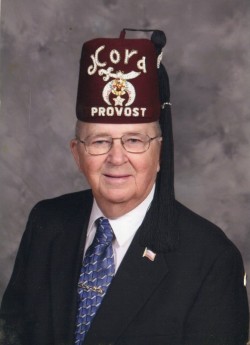 Date of Death: October 14, 2021
Date of Birth: March 3, 1936
Biography:
LEWISTON-Warren S. McCrater, 85, of Lisbon Falls passed away on Oct. 14th, 2021 at CMMC.

He was born in Brunswick Maine on March 3rd, 1936 to parents Maurice and Louise (Swett) McCrater. He was originally from the Bath/Brunswick area where he spent most of his childhood.
While in Brunswick he joined the military. He served in the Army and later served in the Army Reserves. He was honorably discharged from the US Army in December of 1962. In his younger years he worked on the railroad. On Sept 12th, 1990 retired from the Brunswick Naval Air station after 26 years of dedicated service. He then went on to work for another 10 years at CMMC in Lewiston.
He was a Kora Shriner, and a member of the American Legion in Lisbon for 36 years.
Warren enjoyed Shrine functions, and being with his family, especially with his grandkids. He loved the outdoors and camping with friends and family.
He was predeceased by both parents; three sisters Nancy Monger, Nelly Silver and Elizabeth Glover; brother David McCrater; a daughter Lillian Chaisson; and companion Rita Matthews.
Surviving him are four children, Warren McCrater II, Patrick McCrater, Melissa Chase, and Timothy McCrater; 14 grandchildren; 14 great grandchildren; and several nieces and nephews. Warren was very much loved throughout the community, and was very respected by his childrens' friends and was always happy to have them over any time.

A graveside committal service will be held on October 30th, 2021 at 12pm at Oak Grove Cemetery in Bath, Maine.
Condolences may be expressed at www.funeralalternatives.net and www.facebook.com/FALewiston