« Obituaries | Richard "Mac" McConathey
Richard "Mac" McConathey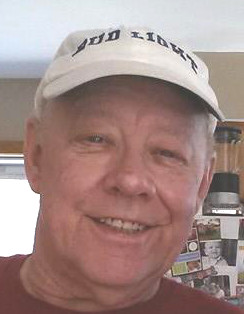 Date of Death: July 1, 2015
Date of Birth: January 13, 1951
Biography:
BRUNSWICK - Richard William McConathey, better known as Mac, 64, of Brunswick died July 1st 2015 in his daughter's home under the care of CHANS Hospice, after a two and half year battle with lung Cancer. He was born in Lewistown, Pennsylvania on January 13, 1951 to Richard and Betty McConathey. The oldest of 3 children he was predeceased by his parents and sister, Patercia L. Yohn, September 10th, 2004 at the age of 51.
Mac is survived by his 5 daughters and 11 grandchildren. Edana McConathey Lewis, children Karrah and Andrew Lewis and Charlie Moore of Georgetown; April Kerr and husband Ryan Kerr of Brewer; Caryn Merriman, husband Curtis Merriman and children Chase and Caleigh Merriman of Bowdoinham; Heather Soto, husband Hector Soto and children Ayden Rose, Asher and Abel Soto of Fayetteville, North Carolina; Joanna McConathey, fiance Tom Gilbert and children Amber, Tyler and Thomas Gilbert of Woolwich; his brother Joseph McConathey, wife Brenda and their children Brandon, Travis and Elizabeth of Pennsylvania; and many friends.
Mac was a member of the American Legion and an active member of a pool team. In 1993 Mac retired from the Navy after 20 years of service. He retired from Thornton Oaks in 2013 after 15 years as a maintenance technician. His friends and family will remember him as someone who always had a smile and a nod for everyone.
A Celebration of Life will be held at the Bath American Legion on Thursday July 9th at 4pm. All family and friends are invited to attend.