« Obituaries | Manfred K. Mayer
Manfred K. Mayer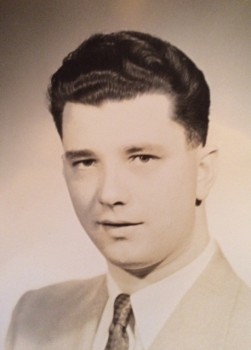 Date of Death: October 24, 2015
Date of Birth: January 10, 1932
Biography:
FREEPORT - Manfred Klaus Mayer died on October 24, 2015 in Freeport, Maine. He was born in Berlin, Germany on January 10, 1932.
He emigrated with his family to the United States in 1949 and settled in Erie, PA. He was proud to become an American citizen and served in the US Army. After his service in the military, he married and moved to Denver CO. Having graduated from the American Institute of Baking in 1963, he held positions in the baking industry in Philadelphia and New Jersey and then moved with his young family to Durham, ME. There he worked for the J.J. Nissen Company in Portland for many years as a department superintendent.
He had many interests and hobbies including model trains, a love of classical music, as well as being an avid photographer and having his own dark room. He loved to read and was fluent in several languages as well as teaching himself to speak Italian. He also loved to fly and went on to earn his pilot's license. He built his own offthegrid home in Durham long before it was fashionable.
After retiring in 1997, he focused his energies on traveling and visited Europe, South America, Mexico, Alaska and much of the rest of the United States. Of these, his favorite was always Switzerland which he visited many times.
He is survived by his four children: Ingrid, Robert, Gretchen, and Richard; six grandchildren:
Vanessa, Jakob, Cecelia, Brandon, Tabitha and Emily as well as two great grandchildren and
his former wife, Rose Marie.
A time of visitation will be held on Saturday, October 31, 2015 from 11:00am to 1:00pm at Kincer Funeral Home, 130 Pleasant Street in Richmond, followed by a private family gathering to celebrate Manfred's life.