« Obituaries | Lillian Annie (Annie Lilja) Maybury
Lillian Annie (Annie Lilja) Maybury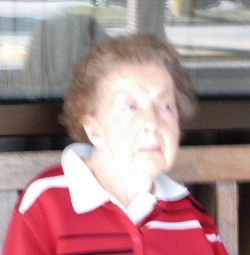 Date of Death: September 28, 2012
Date of Birth: September 3, 1917
Biography:
LEWISTON-Lillian Annie Maybury (Annie Lilja), 95, of Auburn, passed away on Sept. 28th, 2012 in Lewiston.
She was born in Woodstock, Me on September 3, 1917 to parents Antti Korhonen, and Annie Polvinen
She liked knitting and doing puzzles and spending time with her family
Lillian worked as a weaver in the Bates Mill in Lewiston, Me.
She is survived by her son Edward "Bruce" B. Maybury of Belmont, MA, and his life partner Vicki Amoroso of Rumford, Me; a sister Hilda Butler of Auburn, Me; two Nieces Carol Ann Butler and her life partner Maurice Bolduc of Monmouth, Me, and Nancy Knight and her Husband Jimy of Rumford, Me.
Three Grandchildren Deron Maybury and life partner Sheila of Pine Hills, Fl., Tara Lynch and husband Ryan of Amesbury, Ma., Makala Burkhart and husband Scott of Pittsburgh, Pennsylvania; four great grandchildren Aidan, Colin, Oscar and Brandt.
She was predeceased by two brothers, John and William; and two sisters, Laura and Linda
A celebration of Lillian's life will be held in the future.