« Obituaries | Jeannette Rita Martineau
Jeannette Rita Martineau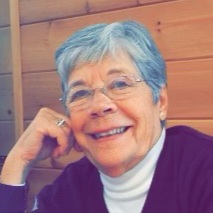 Date of Death: November 15, 2022
Date of Birth: June 4, 1928
Biography:
Lewiston – Jeannette R. Martineau, 94 of Lewiston passed away peacefully at the Androscoggin Hospice House on Tuesday, November 15, 2022. She was surrounded by her family as she went to be with her beloved husband Henry "Hank" Martineau who predeceased her in 2001.
Jeannette was born on June 4, 1928 in Mexico, Maine a daughter of the late Emile and Irma (Gendron) Therrien. She and Hank married on February 8, 1958 and they shared over 43 years of marriage and together they raised their three children.  Jeannette and Hank owned and operated Ward's T.V on Lisbon St in Lewiston for many years until their retirement in the mid 1980's.
Many rounds of golf were played together with family and friends as well as games of cards and/or gathering to share a few cocktails and laughs.  In her later years she would crochet for hours amassing bins full of doilies and centerpieces for her family.
Jeannette's blessed survivors are: Roger Martineau and wife Doris of Sabattus, Robert Martineau and wife Lynn Hendrickson of Richmond, Linda Nadeau and husband Paul Nadeau of Lewiston.  Grandchildren Steven Nadeau, Christopher Martineau, Danielle Nadeau, Jessica Martineau and Jason Martineau and wife Leandra and great grandchildren Blakelynn and Jessica's soon to be born daughter Grace Elizabeth. She is also survived by her sister Irene Plourde.
At Jeannette's request a graveside service will be held at St. Peter's Cemetery in Lewiston under the care and direction of her grandson Steven. Committal prayers will be celebrated on Monday. November 21 at 11AM. Condolences may be shared at Funeral Alternatives.net