« Obituaries | David A. Martin
David A. Martin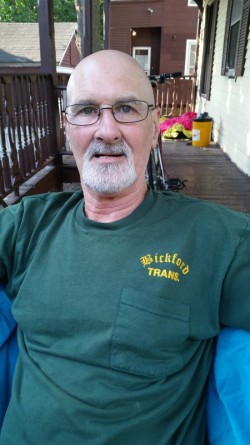 Date of Death: December 29, 2019
Date of Birth: April 19, 1947
Biography:
   David A Martin(72) of Portland passed away peacefully on December 29, 2019 at the Gosnell Memorial Hospice House in Scarborough. David was born in Van Buren, Maine on April 19, 1947. He is the son of Emilien C. and Geraldine R. (Cyr) Martin.
   David was raised in Van Buren. After high school, David joined the United States Army and proudly served in combat during the Vietnam War. After his discharge from military service, David lived in California for several years.
    David spent most of his adult life residing in several areas of the United States before returning to Portland, Maine in 2012, where he lived until his passing.
    David was predeceased by both of his parents. He is survived by his daughter Tracy Kamimoto, her husband Keith, and their two children Maryssa(23) and Bryce(27) all of Fresno, CA. His son Galen Martin and his daughter Emily(25)also of Fresno, CA. His brother Paul and his wife Andrea (Verville) Martin and their daughter Emilie(19) all of Yarmouth, ME.
    Burial will be at the Veterans Memorial Cemetery in Augusta and will be for immediate family only.