« Obituaries | Jay T. Martin
Jay T. Martin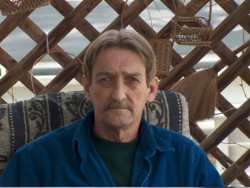 Date of Death: February 25, 2011
Date of Birth: October 10, 1953
Biography:
Jay T. Martin, 57, of Augusta, died on February 25th, 2011 at MaineGeneral with his loving family by his side.

He was born on October 10th, 1953 in Augusta, the son of Eugene and Margaret (Murray) Martin.

Jay graduated from Cony High School. After high school he married Debra Shields on March 26th, 1976. He was a long time employee of Modern Pest Services.

His hobbies include woodworking, making mirrors, gardening and yard work, and especially spending time with his grandson.

Jay is survived by his beloved wife Debra; son Jared Martin and his wife Lindsey; grandson Kyle; brothers Eugene, Victor, and Gene Martin; special friend Mary Lewis; several nieces, nephews, cousins, and many friends. He was predeceased by his parents.

Family and friends are invited to the Fox Glen Snowmobile Club, 17 Buck & Doe Trail, Augusta (off Route 3) on Friday from 7 PM to 9 PM. In lieu of flowers donations can be made to Debra Martin, 34 Murray Street, Augusta, ME 04330.