« Obituaries | Maurice Roland Martel Jr.
Maurice Roland Martel Jr.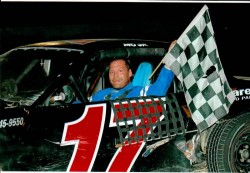 Date of Death: September 25, 2021
Date of Birth: March 22, 1967
Biography:
Greene - Maurice Roland Martel, Jr., of Greene, Passed away peacefully at his home on Saturday, September 25, 2021, surrounded by his family.
Maurice was born in Lewiston on March 22,1967, The son of Maurice Martel Sr., and Emily (Gallant) Martel.
For most of his working life, "Moe Moe"/ "Mo$" as he was known as, worked at Bath Iron Works, as a tin knocker for 33 years. For those who knew him, one of his greatest attributes was that he would give the shirt off his back for anyone in need and would always help in any way possible. Moe was diagnosed with stage 4 cancer in 2016, he gave his all the last five plus years, and never gave up. Moe is a very strong hearted loving man. He enjoyed the outdoors fishing, hunting, riding his motorcycle, and racing at Oxford Plains Speedway. What he enjoyed the most was spending time with family and friends whom he loved and they loved him dearly. He contributed to his community also as a member of the Fraternal Order of the Eagles; Aerie #618.
He is survived by his wife Kim Martel of Greene, his son Christopher and wife Tori Martel of Lewiston, his daughter Ashley Martel and companion Jake Pinoski of Hartford, his son Brandon Martel and companion Elizabeth Dulac of Greene, his mother Emily Martel of Lewiston, his brother Jean and wife Angela Martel of Greene, his sister Theresa and husband Brad Dwinal of Freeport, his niece Kayla Martel and companion Andrew Foss and their son Thomas Foss of Wales, his grandchildren Emma, Abby, Collin of Lewison, as well as Kendra and Lilly Pinoski of Hartford. 
Maurice was predeceased by his father Maurice Martel Sr., his God-mother Fern Brochu, his nephew Austin Martel, and his Mother-in-law Joanna Smith. 
There will be a Catholic Mass Church Service at 11a.m. on Friday October 8th at Our Lady Of The Rosary, Sabattus, ME.  Then, from 1-6p.m. we will be hosting a Celebration Of Life at The Fraternal Order of Eagles 1327 Sabattus St, Lewiston, ME.
Condolences may be expressed at www.funeralalterntives.net