« Obituaries | David Marston
David Marston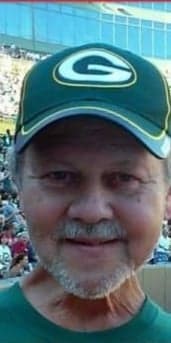 Date of Death: January 13, 2021
Date of Birth: December 2, 1957
Biography:
David Ronald Marston 63 of New Gloucester was born in Portland Maine on December 2, 1957 and was taken from us by a lengthy illness on January 13, 2021 in Lewiston Maine.
Dave was married to Tammy-Jo Lemar on January 15, 1994. They were always by each other's side and were soul mates.
Dave graduated from Gray New Gloucester High School. He will always be known for being quick witted and always had a comment that would make people laugh.
Dave worked in the food service industry for many years as a chef. He started out at Cole Farms at the age of 12 and finished at Toddy Brook Golf Course. There was not a job Dave couldn't do in the food service industry.
Dave's favorite hobby was harness racing, he owned several horses and enjoyed exercising horses for his nephew Bobby. Dave also enjoyed golf, 4 wheeling, darts, watching Boston teams and his favorite football team the Green Bay Packers.
Dave was a 30-year member of the Fraternal Order of Eagles 4131 of New Gloucester and 4330 of Gardiner. He was a highly active member in the New Gloucester club holding many offices. Dave also moved into state office of the Eagles and he held all offices including holding the President seat. He was also the past New England Regional President. He was the chairperson for 2 state charities for FOE Maine, the Cathedral of the Pines and the Diabetes Fund. Dave was also on the State advisory board and was a Grand Arie agent.
Dave was also an SAL member of American Legion Post 86 of Gray Maine.
David was predeceased by his Grandparents Della and Millard Marston and Laura and Joseph Blais. David leaves behind his wife of 27 years Tammy-Jo Marston, his Parents Yvonne and Edmond Marston of Zephyrhills Florida, his brothers Michael and Richard Marston and sister Tammy Marston and her partner Danny Arnold, his nephew Robert Marston who was like a son to him and his in-laws Linda and Joe Lemar who he was very close to. Dave also leaves behind a very close Eagles sister Trina DeMerchant.
There will be a celebration of life at a later date this summer at the Fraternal Order of Eagles 4131 New Gloucester, Maine. In-lieu of flowers please send a donation to FOE 4131 Diabetes Fund.
TO HIS FRIENDS HE WAS KNOWN AS DIAMOND DAVE. TO HIS EAGLE FAMILY HE WAS KNOWN AS A LEADER AND "SUPERMAN".