« Obituaries | Stephen Atwood Marsden
Stephen Atwood Marsden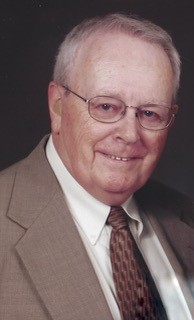 Date of Death: June 10, 2022
Date of Birth: June 14, 1940
Biography:
Stephen Atwood Marsden, 81, of Auburn, passed away peacefully on June 10 while surrounded by his loving family. Born the eldest of three children of William and Ruth (Allison) Marsden on June 14, 1940 in Lewiston, Steve grew up in Auburn and graduated from Edward Little High School in 1958. He married his childhood sweetheart and life-long love, Claire (Lodge) in 1964. He is remembered as a caring and devoted husband, father to their three children, and grandfather to their seven grandchildren.
Steve was a kind and generous man who committed his life to helping and serving others. In 1964, Steve graduated from the University of Maine at Portland and began his career as a social worker in Lewiston. In 1967 he completed his Master's Degree in Social Work from Our Lady of the Lake University in San Antonio, TX and went on to serve in several leadership roles in health planning and administration. In 1983 he embarked on a 24-year career as a nursing home administrator until retiring from Cedar Ridge Center in Skowhegan, moving back to Auburn in 2007.
Steve was active in the community throughout his life, sharing his talents with numerous organizations including city and church boards, the Order of DeMolay, Rotary International, and as a Master Mason in Tranquil Lodge for 61 years. Steve's proudest achievements were raising his family alongside his beloved wife and his tireless work over nearly three decades preserving the West Auburn School, which he attended as a child, and securing its listing on the National Registry of Historic Places in 2019.
Steve is survived by his wife of 57 years, Claire; son James, his wife Patricia and their children, Elizabeth, Allison and Marylouise, of Stratham, NH; son Thomas, his wife Michelle and their children, Zachary, Zoe and Isaiah, of West Chester, PA; daughter Patricia, her partner Jeff Coulombe and her daughter, Brooke Rose Bruneau, of Auburn; and his brother, Joseph Marsden, of Brewton, AL. He was predeceased by his parents and his sister, Sheila.
Visiting hours will be held on Monday, June 20 at Funeral Alternatives in Lewiston, from 4-6 P.M. A celebration of life will be held on Tuesday, June 21 at 10 A.M. at The United Methodist Church of Auburn located on Park Avenue, followed by a graveside service and reception. In lieu of flowers, donations can be made to Maine Legal Services for the Elderly at www.mainelse.org.