« Obituaries | Parker G. Marden
Parker G. Marden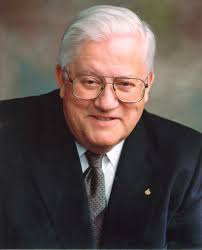 Date of Death: October 7, 2016
Date of Birth: October 19, 1938
Biography:
TOPSHAM – Parker G. Marden, 77, of Topsham, Maine died on October 7, 2016 in Brunswick, Maine. He was born October 19, 1938 in Worcester, Massachusetts, the son of Richard Gibbs and June Florence (Parker) Marden.

Parker was educated in Worcester Schools, and graduated from Worcester Classical High School. In 1959 he married his high school sweetheart, Ann Wagner, and after 46 years in academia they retired to Topsham, Maine in 2005.

Parker earned his BA degree from Bates College in Lewiston, Maine in 1961, and later earned his Masters Degree in 1965 and PhD in 1966 from Brown University.

He taught at Cornell University, Lawrence University, was the Department Chair at St. Lawrence University, and was Dean of Academic Affairs at Beloit College. His career culminated at Manchester University where he proudly served as President for eleven years.

He is survived by his wife, Ann Marden of Topsham, ME; his son Jonathan Richard of Lexington, TN; his daughter, Kerriann of Portales, NM; his brother, Alan Marden and wife Nancy of North Adams, MA; and several nieces, nephews, and extended family.

A Memorial Service will be held at First Parish Church on Maine Street in Brunswick, Maine on Thursday, October 13, 2016 at 2:00 p.m. A reception will follow at Highland Green Community Center in Topsham at 3:00 p.m.

Contributions may be made in Parker's memory to Mid Coast Hunger Prevention Program (MCHPP) 12 Tenney Way, Brunswick ME 04011.