« Obituaries | Nancy Lee Marchant
Nancy Lee Marchant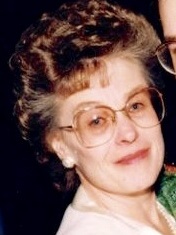 Date of Death: June 6, 2018
Date of Birth: September 15, 1944
Biography:
BRUNSWICK - Nancy Lee Marchant, 73, of Brunswick passed away peacefully at her home with her husband and daughter by her side on June 6, 2018.
She was born on September 15, 1944 in Salem, MA, the daughter of Francis L. Ritchie and Barbara J. (Bugden) Ritchie. She was raised in Lynn, Mass and attended schools there. She graduated from Lynn English High School class of 1962. While working at American Mutual Insurance Company she met her husband of 53 years, Vincent H. Marchant Jr. They were married on May 1, 1965. She lived in Reading, Mass for 27 years and then Brunswick, Maine.
Nancy loved knitting Sweaters, and collecting bald eagle figurines. For 40 years she enjoyed camping at Keoka Beach Campground in Waterford Maine. She also liked traveling to Hawaii, Las Vegas, Disneyland and Disney World, and Rocky Mountain National Park.
Nancy used to work for American Mutual Insurance Company in Wakefield, Mass.
She was predeceased by her father and her mother.
She is survived by her husband, Vincent H. Marchant Jr.; her daughter, Janice L. Fitzgerald and her husband Peter of Braintree, Mass; her son, David V. Marchant and his wife Annette of Tewksbury, Mass; her son, Scott A. Marchant of Waterford, Maine; three grandchildren, Jacob, Jacquelyn, Hannah; and extended family members.
A private burial will take place at Wildwood Cemetery in Wilmington, Mass.
In Lieu of flowers, donations may be made to Androscoggin Home Care & Hospice, https://androscoggin.org/donate/.
Condolences may be expressed to the family at www.FuneralAlternatives.net.
Arrangements are under the care of Funeral Alternatives, 46 Bath Rd, Brunswick.