« Obituaries | Jean D. Mann
Jean D. Mann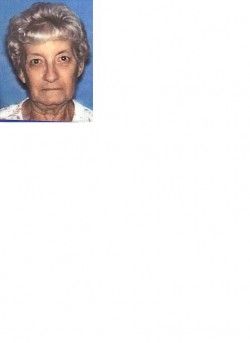 Date of Death: July 25, 2010
Date of Birth: June 27, 1935
Biography:
Auburn – Jean D. Mann, 75, of Leeds, passed away on Sunday, July 25th,2010 at the Hospice House after a long illness.
She was born on June 27th, 1935 in Savannah, GA.
Jean was a great collector of cook books and was happiest cooking some of her favorite southern dishes for her 'babe' Joe. Besides Joe, her other great love was 'Scooter' her pet parrot. Jean's other hobbies include playing Bingo with favorite friends Joyce Capen and Jo Ann Tiner also of Leeds. She was also a great collector of cookie jars as well as cook books.
Jean is survived by her sons and their families, Fred and Judy Canady of Georgia, Dan and Linda Ray; granddaughter Nikki of Texas, Diane and Warren Sigmund of South Carolina. Jean is also survived by John Boy.
Great thanks to the Hospice House for their professional, considerate, care in making Jean and the family comfortable. Also a great thanks to Robert and Sharon Beaulow for all their help which was incredible. Jean will be missed dearly.
NOTICE
MANN Jean D., 75, of Leeds, passed away on July 25th 2010 at the Hospice House. Services will be held privately at the convenience of the family. Donations may be made in her memory to the Hospice House, 236 Stetson Road, Auburn, ME 04210.