« Obituaries | Robert E. Lundstrom
Robert E. Lundstrom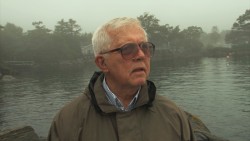 Date of Death: June 15, 2015
Date of Birth: June 8, 1937
Biography:
GEORGETOWN - Robert E. 'Papa' Lundstrom of Georgetown, ME passed away June 15, 2015, his family by his side.
Bob leaves his wife of 56 years, Betty Alice (Cross) Lundstrom, a son Kirk Lundstrom of Lewiston, and daughter Karen Reid and her husband Michael of Kingfield. He was 'Papa' to his three beloved grandchildren - Lisa Lundstrom, Timothy Reid and Isaiah Reid, 3 sisters, Audrey Moore (NH), Gladys Moore (FL), Nancy Goedecke (MA) and many nieces & nephews.

A metallurgist with degrees from Clark University and Worcester Polytech, Bob was a founder (1968) of American Spring Wire Corporation in Bedford Heights, OH. Not one to retire after leaving ASW in 1987, he founded several small businesses in Maine and earned his USCG 100 ton captains license.

After a hemorrhagic stroke at age 59, he relearned how to speak and write with inspiring determination and helped to start the "Communicate after Stroke" support group in Brunswick Maine.

Bob loved spending time at sea, found lifelong friends and long lost family through ham radio (K1FI), and he was instrumental in saving many acres of Maine's untouched beauty from development. Bob enjoyed "a good walk in the woods", but most of all loved spending time with his family.

The family would appreciate donations in his name to the Kennebec Estuary Land Trust. http://kennebecestuary.org A private celebration will be held at a later date.