« Obituaries | Dixie Lee Lucas
Dixie Lee Lucas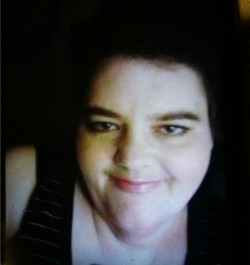 Date of Death: February 10, 2021
Date of Birth: October 18, 1973
Biography:
Augusta - Dixie Lee Lucas, 47, of Augusta died on Wednesday, February 10, 2021 at Maine General Hospital in Augusta.
Dixie was born in Augusta on October 18, 1973 to Ernest "Butch" Lucas (2004) and mom Marie Brann (1987).  She Graduated from Maranacook High School in 1992 and then went to Mid-State College in Augusta.
Dixie loved being with her family.  She did all kinds of crafts including quilting where she did everything by hand, no sewing machine.  She loved cooking especially, Thanksgiving, Christmas, and Easter as well as baking cakes; and I think the decorating was her favorite part. Dixie was such an artist.  She loved animals, especially her cat Moses, but most of all she cherished every minute with her son Shane.
She did a few odd jobs but when she had her son Shane, she was a stay-at-home mom and she loved it.  He was her world she was so proud to have him.  She would make cakes, sew quilts or whatever she could do to make money; she didn't want much, just to be able to take care of her son.
Dixie was predeceased by her parents, grandparents, and some of her uncles, and aunts.
She is survived by her loving son Shane Stratton of Augusta and his father Jamie Stratton of Bangor, sister Elaine Potcher of Readfield and niece Rebecca, brother Ernie Lucas of Lewiston, two half-brothers Travis Trahan of Florida and Henry Trahan of Rockland, her best friend Samantha Pelton of Manchester, and many aunts, uncles, cousins and friends.
Because of Covid, there will be no services at this time.  We will plan something for a later date.
Dixie loved animals so much.  In lieu of flowers, donations can be made in her memory, to the Kennebec Valley Humane Society, on their website at  https://pethavenlane.org/memorial-gifts/ 
Condolences may be expressed at www.funeralalternatives.net