« Obituaries | Dwight A. Lucas
Dwight A. Lucas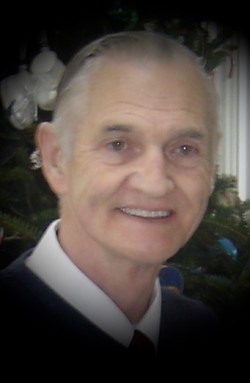 Date of Death: March 5, 2019
Date of Birth: July 15, 1944
Biography:
HARPSWELL - Dwight Lucas, 74, went to be with his Lord & Savior Tuesday March 5th after a long illness. He was at home surrounded by his loving family.
Dwight was born in Brunswick, Maine on July 15, 1944 to Virginia (Pinkham) Lucas and Paul Lucas. He was raised in Harpswell by his beloved Great Uncle Gustavus Getchell and Great Aunt Georgia Getchell.
He graduated from high school in June 1963. He married his high school sweetheart Peggy (Gowell) on August 25, 1963. As a newlywed he apprenticed as a welder at BIW and worked as an assistant deli manager at Shaw's. At age 19 he built his family home in Harpswell. He cut and milled the lumber at his father in law's (Elmer Gowell) mill in Bowdoin. Finding a talent for building and masonry, he started his own business as a mason and general contractor. He was known for his beautiful fire places of stone and brick. He was a caretaker for many cottages on Bailey Island.
Dwight was a member of Woolwich Wiscasset Baptist Church. He enjoyed his fellowship there and helping in the kitchen for various events.  He also was involved for many years with the Fresh Air Program which brought inner-city children to Maine for the summer.
Dwight's greatest gift was the love and care he bestowed on his family.  His friends knew how much he cared for them by the funny stories he would share with a smile on his face and a twinkle in his eye.
He enjoyed camping, skiing, and outings with his family. He was a devoted grandfather to all 5 of his grandchildren. He enjoyed taking them to sports events and school. He taught the younger ones to bake. He had a wonderful talent for carving birds, both sea and land. He enjoyed gardening. He enjoyed baking pies and muffins for his friends and family and they loved eating them.
He leaves his beloved wife of 55 years Peggy; his son, Gus Lucas and wife Kumari (Topsham); his daughter, Shelley Thomas and husband Samuel (Fortson, GA); his daughter, Carrie Withers and husband Wesley (Harpswell); grandchildren, Steven & Timothy Thomas, Jared Withers, Anna & Christopher Lucas. He is survived by his devoted sister Paulette Canonico (Topsham); and siblings, Jo Anne Aguero, Jerel Lucas, Martha Hermance.
The family wishes to express its deepest gratitude to the Midcoast Hospital Doctors & Nursing staff. His personal Doctors, John Parker and R. Scott Schafer. Finally, to the CHANs nursing and hospice team, Lynn, Nancy, Sue, and Peter.
Special thanks to Norman Stevens, his lifetime friend & his son JR, and to Buster & Carol Prout for all of their kindness.
A celebration of life will be Saturday May 4th at 12:00 noon at Woolwich Wiscasset Baptist Church, Food and Fellowship to follow.  In lieu of flowers, please donate to www.Hopegivers.org