« Obituaries | Stacey L. Lowell
Stacey L. Lowell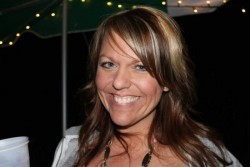 Date of Death: August 30, 2021
Date of Birth: August 1, 1973
Biography:
Stacey Lee Lowell, 48, of Sabattus, passed away suddenly on August 30, 2021, of an underlying medical condition. Stacey was born August 1, 1973, in Portland, Maine the daughter of David Leon Lowell and Linda Villacci Lowell. Stacey spent her early years in Gray with her family and then moving to Lewiston. She was educated in Lewiston Schools and found her passion while attending Mr. Bernard's School of Hair in Lewiston.
Stacey had an amazing gift of creating the best hair style for people and loved making them feel and look their best. She attended and trained at many cosmetology shows across New England to learn new techniques and trends. Stacey owned her own shop and always had a list of waiting clients.
In 1995 Stacey was blessed with the birth of her son Austin. Being a mom brought her great joy. A few years later she had a daughter Taylor, whom she adored.
Stacey enjoyed time with her family. Some of her happiest moments were spending time at the ocean or the apple orchards with her kids when they were young. Her heart was full when spending time with her grandchildren Karter and Madilyn. She was always telling people of their milestones with great joy.
She was predeceased by her grandparents Charles and Elsie Lowell and Fred and Dorothy Villacci.
Stacey is survived by her children Austin Poliquin and Taylor Poliquin and her significant other Jason Powers. Her mother Linda Lowell and her father David Leon Lowell and his companion Patty Curtis. Her siblings, Kimberly and her husband Roland Laverdiere along with their children, Riley and Lotus, her brother Dave Lowell and sister Elizabeth and her husband Kyle Whitmore and her grandchildren Karter and Madilyn. She is also survived by many aunts and uncles.
The family would like to thank everyone who sent well wishes and condolences.
A private celebration of life will be held at a later date. Please feel free to share a favorite moment about Stacey.