« Obituaries | David J. Lowell
David J. Lowell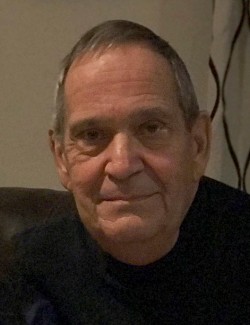 Date of Death: March 30, 2018
Date of Birth: January 26, 1941
Biography:
Lewiston—David J. Lowell, 77, passed away at the Hospice House on Friday, March 30, 2018. He was born in Lewiston on January 26, 1941. He was the son of Joseph and Graziella (Villenueve) Lowell. In his younger years, he enjoyed road biking with his son, Scott; weight lifting and running; tending to his garden; and studying Roman and Greek history.
He lived in Lewiston most of his life; early in his career he worked at L/A United Grocers. Later, he worked at Shaw's Grocers in Lewiston, retiring in 2010.
He is predeceased by a daughter, Michelle Lee Lowell, who passed away in 1995 while serving in the Navy at Camp Pendleton, San Diego, California.
He leaves behind his wife of 44 years, Diane (Gauthier) Lowell, of Lewiston and his seven children: Lynn L'Heureux and her husband Donald of Nashua, NH; Chris Lowell of Lewiston; Scott Lowell and his wife Sarah of Augusta, Maine; Joseph Lowell of Long Beach, CA; Mark Lowell of Reno, NV; and Barbara Lowell of Kings Beach, NV. David is also survived by his grandchildren, Madelynn and Maurice L'Heureux; Brysen Lowell, Micah Middleton, and Brandon Lowell. David is also survived bu a sister Betty Joan Olson of Lewiston.
A Memorial gathering will be held Tuesday, April 3 from 4:00-7:00 pm at Funeral Alternatives- Lewiston. Arrangements are under the care and direction of Funeral Alternatives, 25 Tampa Street, Lewiston www.funeralalternatives.net