« Obituaries | Randy Francis Lovely
Randy Francis Lovely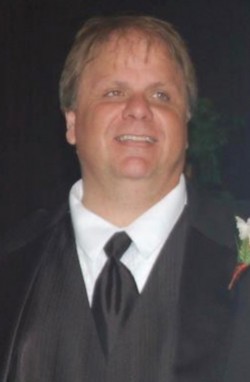 Date of Death: March 19, 2022
Date of Birth: April 2, 1969
Biography:
Heaven needed a "special angel" full of laughter and happiness...They took the best....
It is with much heartache and love the family of Randy F. Lovely of Randolph announce his unexpected passing on March 19 at the age of 52.
Randy was born April 2nd 1969 in Lemoore, California to Richard and Eileen Lovely. They returned to South Gardiner, Maine in 1970 where he grew up. Randy was a 1987 graduate of Gardiner Area High School and a 1989 graduate of Casco Bay College. He was employed over the years at Hannaford, Augusta General Hospital, L.L. Bean, K-Mart and at the time of his passing Riverview Psychiatric Hospital.
He will lovingly be remembered by his brother Rick and wife Lisa (Woodcock), nephews Zachary and Justin nieces Nickyia and Hailee, great nephew Waylon and stepmom Roberta Pratt Lovely. Many aunts, uncles, cousins and close friends, you know who you are! Randy was predeceased by his parents Richard and Eileen (McLaughlin) Lovely, Grandparents Richard and Julia Lovely and Grandparents Francis and Alberta McLaughlin. Sadie and Emma (his dog children) also predeceased him.
Randy's passion for photography was evident in his wildlife photos, photos of his nephews' and nieces' football and field hockey games and the many car photos he took at car shows (He was an avid fan). Randy was in the marching band in high school which included a trip to Washington DC that he thoroughly enjoyed. He had a great love for music and enjoyed reading a good book. He was a great animal lover and had many a dog and cat overs the years. He had a vast collection of movies and videos. He could see a Volkswagen Beetle coming a mile away. His dream was to one day have his own. People were drawn to Randy by his sense of humor, laughter and pranks! He saw the good in everyone and created lifelong friends who he loved dearly. As much as he loved his friends, it was always Zach, Justin, Nickyia, and Hailee who he treasured, and they affectionately called him "D"

Please join his family for a celebration of his life on March 31st at the South Gardiner Baptist church at 10am. Light refreshments will be served after and the family asks that you join them and continue to share your Randy stories.
In lieu of flowers, please make a donation in his memory to the Animal Shelter of your choice.