« Obituaries | Gary L. Love
Gary L. Love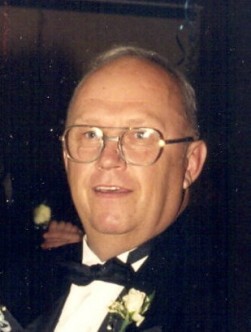 Date of Death: June 17, 2010
Date of Birth: July 16, 1942
Biography:
Gary "Poppa" Love
Auburn- Gary Love, 67, of Auburn ME, died on June 17th, 2010 at the Androscoggin Hospice House in Auburn, after a long battle with Alzheimer's.
Gary was born 7/16/42 to parents Harold and Loraine Love in Massena, NY, where he made everlasting memories with his brother Roger and his sister Carol, and relatives and friends. All of which were stories that he told throughout his years. His journey then took him to both Rochester and Hilton, NY where he spent his next years building his life and making more memories with incredible friends. Gary was proud of his Catholic religion and served his community well. He hiked alongside his sons in Boy Scouts and watched them grow to follow their own paths. Always working. Rarely sleeping. Retirement in 1999 from Eastman Kodak then led him to Kansas with his daughter and her family and then finally to Maine to the quiet home in the woods he loved so dear. His children and grandchildren were his biggest source of pride. Gary loved everyone.
He has left behind his sister Carol (Lee) Farnsworth of FL, son Mark (Debbie) Love of WI, daughter Melissa (Craig) Bellaire of ME, Grandchildren Jeanine Fuller, Anthony Scheele, Mikel Love, Dylon Love, Nathan Bellaire, Garrett Love. Great Grandchildren Trinity Kelso and Frank Colosimo. He joins his parents, his brother and his son Michael.
Special thanks to the Clover Health Care staff, Androscoggin Hospice House medical staff, and Beanie and Bob for the love and memories.
There will be a memorial service on Monday, June 21st, at 11:30am at Funeral Alternatives, 25 Tampa St., in Lewiston.
Condolences may be expressed at www.funeralalternatives.net.  Arrangements are under the care of Funeral Alternatives Group, Lewiston.