« Obituaries | Jacqueline F Lothrop
Jacqueline F Lothrop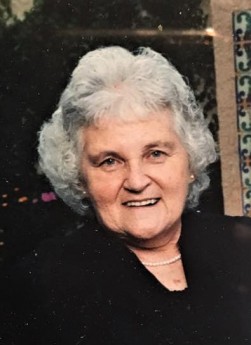 Date of Death: November 16, 2021
Date of Birth: August 3, 1936
Biography:
Auburn-It is with sadness and heavy hearts that the family of Jacqueline F Lothrop
announces her passing on November 16, 2021 at Clover Manor in Auburn.
She was born in Lewiston on August 3, 1936 the daughter of G Edward and Florence
(Libby) Varney.
She graduated from Edward Little High School in 1955. She married her high school
sweetheart, Murray Lothrop, on September 24, 1955.
She and her family owned and operated Goff Hill Variety for a number of years. She
also worked for the Auburn School Lunch Program, K Mart, Burger King, The Sewing
Network and Craft Mania over the years. Always making lifelong friends and picking up
new skills and hobbies along the way. She was an extremely talented cake decorator
and loved sewing and crafts of all types. She was a member and officer of the
Knucklebusters Motor Club and the Altrusa Club. Additionally, she was a very active
member of the First Universalist Church in Auburn and the East Auburn Baptist Church
for many years, a Girl Scout leader and a Cub Scout Den Mother. She was a formidable
cribbage player and belonged to a few local leagues.
Her number one interest, however, was always her family. She is survived by her sons
Jeffrey (Lise) of Auburn, Daniel (Carol) of Auburn, Peter (Sherri) of Mechanic Falls, Keith
(Debbie) of Lewiston, and daughter Julie London (Steve:) of Windham; five
grandchildren; eight great grandchildren; numerous nieces and nephews and sister in
law Barbara Varney of Norway.
A small graveside service will be held for immediate family only. Announcement will be
made for a memorial service at a future date. Donations in her memory would be
welcomed for the Helping Hands project at the East Auburn Baptist Church. Their
mailing address is 560 Park Ave., Auburn ME 04210; alternatively, donations can be
made online at https://eabc.me/give - please specify "Helping Hands" on your check or
digital donation.
Arrangements are under the care of Funeral Alternatives 25 Tampa St. Lewiston, Me 04240.